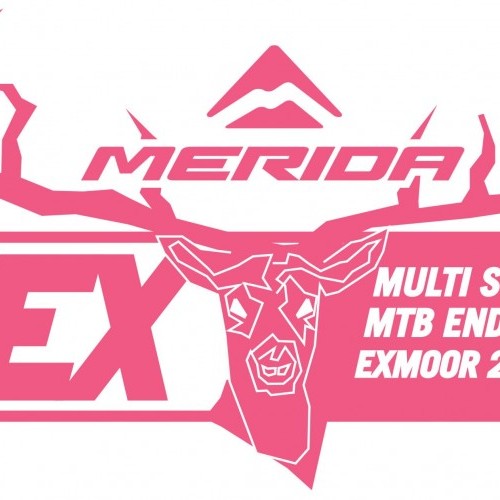 Merida To Support The EX Enduro
Fri 1st Feb, 2019 @ 3:30 am
Merida are super excited to be the new partner of The EX, the all-inclusive 3-day UK Enduro mountain bike event like no other.
Over the last three years, Merida have been following the development and the rider and press feedback of this diamond of an event and can't wait to be part of this trail extravaganza.
The 2019 event will take place from the 13-15th September and will be based in Allerford, a small village between Minehead and Porlock on the edge of the Exmoor National Park, UK.
Just 80 riders will challenge themselves to three unforgettable days of mountain biking. More than just a race, The Merida EX is an adventure filled with leg-churning climbs, cliff-top single-track, summit-to-sea with a pub-at-the-bottom downhills, tight and technical push-yourself steep stuff and white-knuckle hold-on-and-grin moorland hammering. And so much beautiful, flowing, pristine single-track. Just to make life a little easier, the riders will be given one uplift at the start of each day, and they will be kept fed and watered throughout the days. And above all, they will have the chance to experience and devour the World famous vintage enduro tea stops!
The riding and racing are just a small part of The Merida EX. The entire event has been handcrafted to create a unique, one-of-a-kind, can't-wait-to-do-it-again adventure. Everything from the organic and locally sourced food and drink, to the bustling event village with its packed expo and demos, to the evening celebrations, will create an experience that's way more than just a race.
All the details of The Merida EX can be found here: http://the-ex.co.uk/event-details/.
With more than 20 timed sections, a riding distance of over 100km and over 5,000m of climbing over the three days, The Merida EX pushes the riders hard but pays back in spades.
The ticket price includes an uplift at the start of each day, more than 20 timed stages, all foods, all drinks, full marked course, camping, facilities, evening entertainment and more…
Featured in this Post
54,541
262,644
79,931
Comments