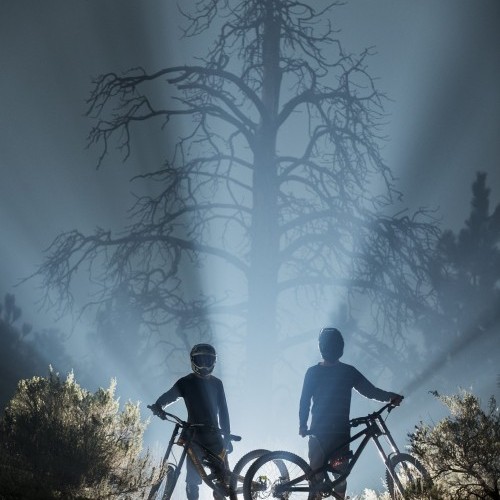 William Robert & Quinn Hanley's BC Adventure
Sun 13th Jan, 2019 @ 12:30 am
William Robert & Quinn Hanley leave the relative safety of Whistler Bike Park to embark on a BC adventure of discovery, seeking out fresh, natural lines and getting back to the roots of MTB. Explore their journey with this epic edit and some incredible images…
After spending about 10 days in Whistler Bike Park during Crankworx we hit the road. With William Robert, Quinn Hanley and Matt Brooks heading for Spences Bridge, British Colombia, our goal was to find and develop new and natural lines, or in other words, return to the natural sources of Canadian freeride…
Spence's Bridge – In the Middle of Nowhere
After 3 hours of driving across all types of landscapes we arrived at Spences Bridge. A small village of around one hundred people lost in the wilderness, 30km from Lytton, the nearest 'city'. We stayed at Bait's Motel on the banks of the Thompson River, a lodging that thankfully offered a bar/restaurant, which would eventually become our only food source for 3 days.
We were obviously not there by chance and although less popular than the William's lake spots, there are many freeride faces in this gravel landscape. After a day of scouting and laying-out the lines, we finally begun to ride and shoot in this rather atypical and hostile land with its unforgiving heat, drought and rattlesnakes… This was a first for William who had never ridden this type of terrain before. Unlike the majority of trails and bike park tracks it was impossible to shuttle Quinn and William once they got to the bottom. So, it was up to them to carry their bikes back up for each descent, leaving less room on each descent for error from both sides of the lens. Another factor that couldn't be overlooked was our distance from any medical facilities, as the nearest hospital was 45km away. This factor obviously always adds extra pressure when it comes to taking risks. At the end of the day after having ridden two different spots the fatigue set in, especially after 2 weeks of shooting and ten days of Crankworx for William!
Thompson River – The Adventure
It's a fact that it's getting harder and harder to find new and unridden lines. After spotting potential areas of interest on various maps, we decided to go up the Thompson River by boat for a day with the bikes to scout new freeride faces. The Thompson is known for its large fish population and is the largest tributary of the Fraser River. The strength of the current is very important and its course is quite turbulent. For this adventure, we relied on guide and jet boat pilot Thomas Thelland for his knowledge, experience and equipment. After several attempts during a morning of exploring, we finally found a face, with reasonably sized rocks and a pretty good exit. Very physical to climb, this gravel shoot ending on the railway tracks was the only one we had time to hit. The satellite images had provided us with significant and positive indicators, but in reality, the terrain itself is often disappointing with faces too steep, rocks too big, or the lack of run-out.
Kamloops – Back to the Source
Even though we only stayed around Spences Bridge for a few days our arrival at Kamloops was a bit like a return to civilization.
After having essentially ridden gravel pits for the few days previous, now the goal was to find drops and other 'natural' jumps and features to complete our image galleries. Given the limited time available to us, we decided to restore and run some more or less abandoned lines around the Bike Ranch. One of the main tasks being the reconstruction of a big 'shark fin' drop, which only William would eventually hit.
Although we spent a lot of time in these legendary areas bordering the bike park, we couldn't help but take pictures in a gravel pit a few hundred metres away, as well as on the big lines of the Bike Ranch."
Featured in this Post
93,729
170,846
Comments