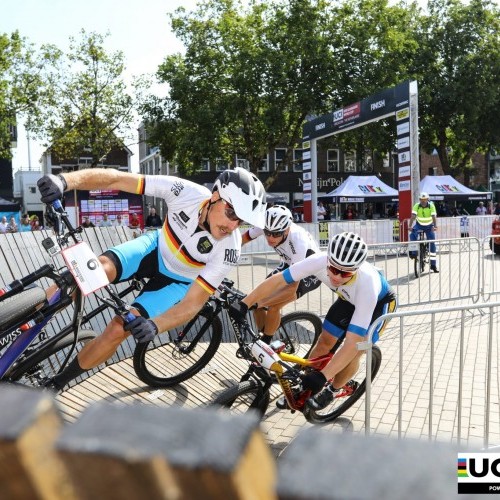 The 2019 UCI MTB Eliminator World Cup To Include Four New Events
Sun 10th Feb, 2019 @ 9:30 pm
Win a Hassle'Off Multi Tool this issue in our FREE subscriber prize draw.
The UCI MTB Eliminator World Cup presented by City Mountainbike continues to gain popularity, with four new venues added to the 2019 calendar. In addition, the series will travel to 9 cities, which runs from March to September. This year's finals will take place at the end of September in Graz (Austria).
A new season comes with new races. This comprehensive calendar builds off the very successful 2018 season and consists of many returning World Cups as well as some that will receive a World Cup designation for the first time. Jeroen van Eck and Ingrid Boe Jacobsen dominated the UCI MTB Eliminator World Cup last year as they claimed the titles in their respective categories.
World Cup changes
The 2019 season will kick off on March 23 with the first round in Barcelona, Spain and conclude on September 20 in Graz, Austria. Barcelona is a unique location to host a World Cup event. The race will be very technical, yet the riders will face some natural obstacles on a competitive circuit.
The second newcomer is Villard-de Lans in France. This mountain village is home to many sports activities and is surrounded by several mountain bike trails. The region hosted the Winter Olympics back in 1968. A cooperation with one of France's biggest organisers 'Vélo Vert' will welcome an entirely new round with start and finish on 'Le Balcon – Côte 2000'. The event will take place on Friday, May 31.
June promises to be a busy month as Columbus/GA (USA) returns to the calendar, one week after Villard-de-Lans. Columbus/GA will be the only American stop before heading to Volterra (Italy) that will once again feature on the 2019 calendar.
Other venues for this season are Waregem, Belgium, which will return to the calendar after one year's absence, and Valkenswaard, The Netherlands, which hosted a 'City Mountainbike Festival' last year. The final week gets underway at two popular venues: Winterberg in Germany and Graz in Austria on back-to-back weekends mid-September.
Challenging races
City Mountainbike is proud to announce its race schedule: "With riders battling for honours in the early World Cups as well as for overall rankings, we are convinced we now have a format that will bring new riders coming from overseas. This allows them to benefit from the blocks of racing to perform well during the 6-month season."
"The 2019 UCI MTB Eliminator World Cup will combine some of the traditional and popular destinations with first-time venues that are new to the riders. We are very grateful to have the ongoing support of our committed organisers as well as new organisers eager to join us", concludes City Mountainbike.
Registrations are open!
The season is about to get started. Early birds can now benefit of a 25% discount when registering for any UCI MTB Eliminator World Cup event. Don't wait too long and take advance of the early registration before March 1st! Don't miss out on this opportunity!
Find out more about the UCI MTB Eliminator World Cup on the brand new website http://www.citymountainbike.com
Be part of the journey!
2019 UCI Mountain Bike Eliminator World Cup calendar
23.03.2019 – Barcelona, Spain
19.05.2019 – Baku, Azerbaijan (TBC)
31.05.2019 – Villard-de-Lans, France
9.06.2019 – Columbus/GA, USA
15.06.2019 – Volterra, Italy
15.08.2019 – Waregem, Belgium
18.08.2019 – Valkenswaard, The Netherlands
15.09.2019 – Winterberg, Germany
20.09.2019 – Graz, Austria
Featured in this Post
73,912
117,582
Comments