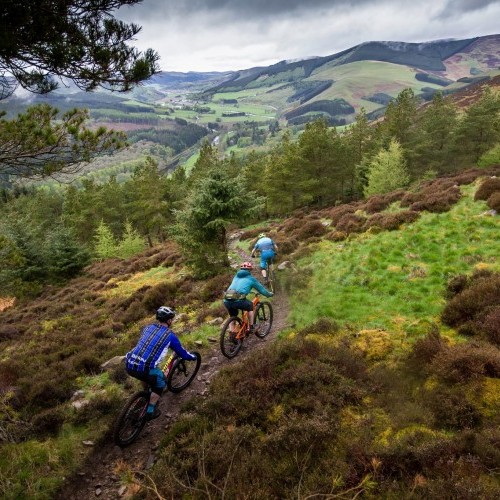 TweedLove Announce Bergamont As Official Gritopia Sponsors For 2019
Tue 19th Feb, 2019 @ 12:30 am
TweedLove, have just announced that they will be teaming up with Bergamont for the second edition of their Tweed Valley gravel adventure event, Gritopia.
For 2019, TweedLove have launched Transcend Bike Festival – a completely re-invented bike festival weekend designed to cater for all kinds of riders, and Gritopia will form part of the weekend's event programme. "We designed Transcend to cater for all kinds of riders, and all kinds of bike brands – and we are delighted to team up with Bergamont to deliver something special for the gravel market during the big festival weekend," says Neil Dalgleish, director of local events company Hillside Outside who produce the festival. "The Tweed Valley is already established as the UK's top mountain bike area but we are keen to spread the love with the awesome riding for adventure and gravel riders too."
The event will feature an approx. 60km journey into the Tweed Valley hinterland, with mile after mile of empty grit and gravel, and a few stretches of quiet tarmac linking it all up. Possibilities for a longer route are also under consideration, but everyone taking part will have full weekend entry to the festival with their ticket, so can enjoy as much of the festival and other entertainment as desired.
Event partners Tempest Brewing Co are offering some beer festival style good times and live music over the weekend too, a perfect accompaniment to the bike expo, demo, racing and other riding on offer. Camping and a food village will also be available on site.
Entries go on sale, Friday 22nd February via the TweedLove website.
Tickets for the Transcend Bike Festival and camping are on sale now via the TweedLove website. Children under 16 get free entry into the festival but camping charges are applicable.
Comments