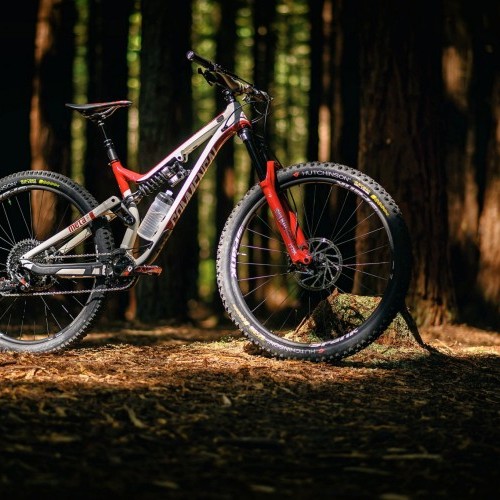 COMMENCAL VALLNORD Enduro Team Welcomes Two New Riders
Sun 24th Mar, 2019 @ 6:30 pm
The 2019 season is kicking off right now for the COMMENCAL VALLNORD Enduro Team. After a good training season this winter, they are back at work for the first event of the season: Crankworx Rotorua in New Zealand.
It's a new season and we have a new rider in the team – rookie Antoine VIDAL, Junior French Champion, will race in the U21 category.
It will be the first season in Elite for Théotim TRABAC. He was integrated to the team in 2018, and with a 2nd overall result last year, he is confident for his first Elite year.
The 2 'kids' will be coached by none other than Cécile & Cedric RAVANEL.
After her big crash in February, Cécile will be off racing for almost the full season. But she's feeling better and better every day, and she's come to NZ to help supporting the team.
New season, new colours. This first event is the perfect time to show the new bike and new kits to everybody. So, what do you think about this new kit, chalk grey and red ?
And no, we haven't forgot! Yoann Barelli still racing on the COMMENCAL META, but will be included in the SRAM Team, our best partner.
/COMMENCAL
Featured in this Post
Comments