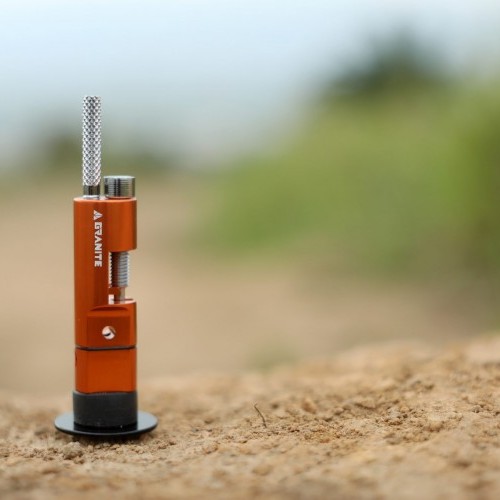 Granite Design Presents The Stash
Mon 25th Mar, 2019 @ 9:30 pm
It has been a growing trend to store your tools and emergency kit on your bikes. As what the recent article from magazine like Wideopen Magazine said,
"Personally I am not a big fan of riding with a pack. I find that it often rides up and pushes on my helmet on the descents and it just feels weird. I find that having the kit on the bike frees me up."
Riders especially those riding short courses or racing endure are the early adopters to ditch the backpack and opted for the water bottle, strapping and stuffing the tools and knickknacks on the bike.
We give you Stash Chain Tool! Stash Chain Tool fits handlebar with 18 to 21mm orifice and 10cm straight section at the bar end. It can be installed with one-side and two-side locking grip. Compatible with handlebar that has an inner diameter larger than 18mm and and 10cm straight section at the bar end. The corresponding side caps for both configurations are included in the package. Stash chain tool is fixed by compressing the rubber ring by a 3mm hex wrench.
Credit to the 7075 alloy construction, the total weight is a mere 52g. About the same weight as a Snicker Bar. It also comes with a Quick-link storage space at the side of the chain tool. The Suggested Retail Price (MSRP) is US$24.99 and will be available by mid-April 2019. More information will be made available through http://www.granite-design.com.
Specification
Construction: 7075 Alloy
Weight: 52g
Fitting: 18 to 21mm orifice and 10cm straight section at the bar end
MSRP: US$24.99
Availability: April 2019
Information: http://www.granite-design.com
Featured in this Post
Comments