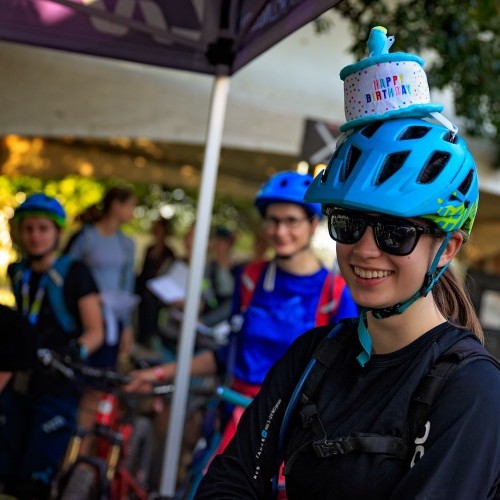 Liv Cycling to Offer Trail Session at Cranworx Rotorua 2019 for Women Only
Tue 5th Mar, 2019 @ 12:30 am
Liv Cycling, the company dedicated to getting more women on bikes, and Crankworx Rotorua will host the third annual Liv Women's Only Trail Session at Crankworx on Thursday, March 21 2019.
Designed to bring women together for a three-hour freeride session, participants will have exclusive access to seven of Skyline Rotorua's flowy jump trails to shred, perfect lines and progress their skills. Participants will ride alongside Liv athletes, ambassadors and staff who will be happy to provide tips to help riders maximize their time and discover new lines.
"We're excited to offer women – whether experienced riders or those just starting out – a unique event format and dedicated time to ride together," said Gayle Brownlee, Marketing and Operations Manager, Liv Cycling New Zealand. "It's inspiring to ride new trails; just cruising or pushing your limits all with other women cheering you on—we can't wait to meet more women on the trails this year!"
Women and girls with basic to advanced mountain bike skills will have the opportunity to ride seven of the great trails at Skyline Rotorua: Hipster, Sprint Warrior, Tweedle Dee, Tweedle Dum, 1051, and Hucks and Hooves. These trails will be closed to the public during the Liv Trail Session.
Following the Trail Session, participants are invited to the Crankworx VIP area for lunch, prizes and rider recognition.
Event schedule Thursday, March 21
Skyline Rotorua Mountain Bike Park
7:45-9:00 am – Waiver signing and wrist band pick up for pre-registered attendees
9:00-12:00 pm – Liv Women's Only Trail Session
12:00-2:00 pm – Reception in the Crankworx VIP area
Inspired by Crankworx Whistler and Liv's women's only A-Line event which began in 2014, the Liv Trail Session at Crankworx Rotorua grew from 50 women in 2017 to 100 in 2018. This year's event will be capped at 100 participants, with riders ranging in age from 15-50 years old.
Online registration is available to Crankworx ticketholders for free at https://www.eventbrite.co.nz/e/liv-womens-trail-session-tickets-57444041675
NOTE: Some mountain bike experience is required, and knee pads and a full-face helmet are recommended. Participants will need to bring their own bike; full suspension mountain bikes with minimum 120mm of travel front and rear, and disc brakes recommended.  A range of  Liv Demo bikes will also be available for women to test ride during the event.
Featured in this Post
Comments