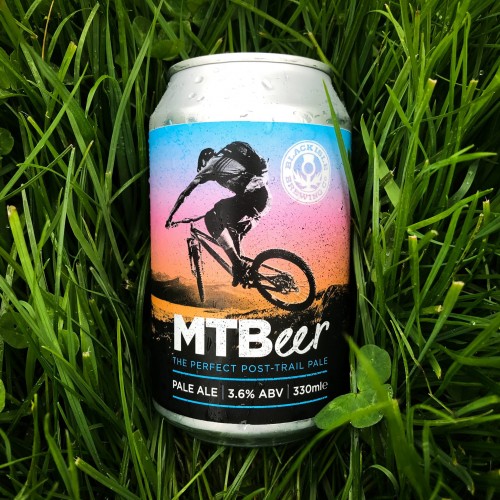 Black Isle Brewing Co. Champion the Wilder Side of Life with MTBeer
Mon 27th May, 2019 @ 3:30 am
Win a Peaty's Complete Bicycle Cleaning Kit this issue in our FREE subscriber prize draw.
Black Isle Brewing Co is back for another year at Nevis Range for the UCI Downhill World Cup. This renowned Scottish circuit brings the world's best mountain bikers together for an all-action weekend of gravity induced disciplines. With thousands of fans lining up to watch – Black Isle will be championing the wilder side of life from the bar; launching its latest post-trail pale ale – MTBeer.
Uniting a passion for beer and bikes – MTBeer celebrates a connection to the untamed outdoors. As Scotland's only organic brewery, Black Isle is committed to the wilderness and the weeds; never using ingredients grown using nasty chemicals, which destroy biodiversity and the very landscape we love to explore by bike.
Natural and unfiltered, MTBeer is a 3.6% lower ABV post-ride brew that will slake the thirst from a hard day in the saddle.
MTBeer will be available at Nevis Range bars throughout the year.
Comments