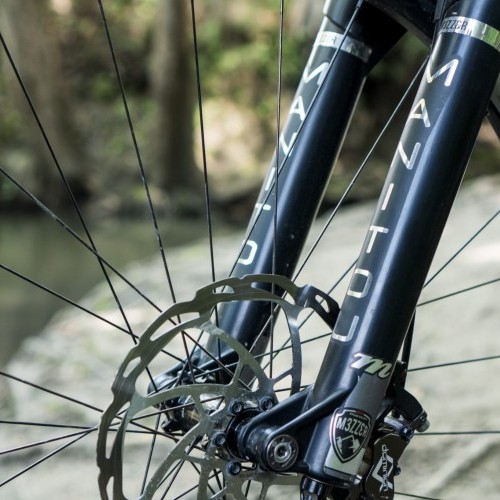 Hayes Performance Systems Introduces the New Enduro Collection
Sat 11th May, 2019 @ 9:30 pm
Enduro riding continues to evolve; it is becoming even more aggressive on more challenging terrain with riders demanding more from their bike's performance. At the same time, riders expect to be able to pedal their bikes uphill with ease and efficiency.
At Hayes Performance Systems, we are constantly inspired and driven to engineer new product offerings to meet rider demands. This year we are excited to launch our new Enduro Collection, featuring brand new products from Manitou, SUNringlé, Hayes Brake and ProTaper MTB.
Starting with Manitou, we created the new Manitou Mezzer Pro fork with a focused purpose: the lightest, stiffest, smoothest long-travel fork on the market. Designed to interact with the Mezzer Pro fork, the new Mara Pro rear shock was developed with a "Work" mode to restrict oil flow for climbing that can be switched to "Party" mode for letting it rip on the decent.
The all new SUNringlé Düroc Pro wheel utilizes our proven Düroc 35mm and SD37 rim mated to our All-New Ringle'™ Super Bubba 4-degree quick engaging hub, laced with Wheelsmith butted straight-pull artisan steel spokes.
The new Dominion A2 Hayes disc brake is the two-piston version of the award winning Dominion A4. The A2 is aimed at the trail crowd or the discerning rider looking for a lighter weight version of the A4. Rounding out the Enduro Collection is the new ProTaper MTB bar and stem, complementing our existing breadth of carbon handlebar offerings and bringing a 35mm version to the aluminum set.
Featured in this Post
Comments