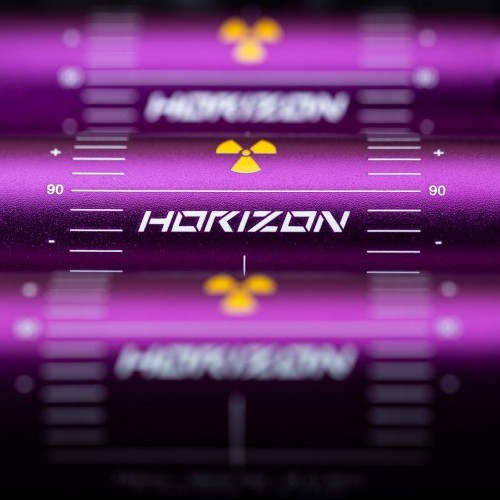 Nukeproof Launch New Addition to HZN Components
Mon 24th Jun, 2019 @ 9:30 pm
Subtly landing last month, Nukeproof have now released their range-topping Horizon (HZN) components in an anodised purple finish. This is available across the Horizon range in addition to Red, Blue, Copper and Black. You lucky people!
Available in our award winning HZN flat and CS and CL clip in/ clipless (however you term it) pedals. Now with updated engagement mechanism to offer a tighter and more secure lock in (available in all colours)- update kits are also available. HZN CS- Smaller platform pedal with 8 adjustable height pins per pedal, using our unique multi-directional engagement mechanism, allowing you to engage front, rear and directly down on the pedal using our Nukeproof cleat. HZN CL- Larger cage pedal with 12 adjustable pins per pedal. The mechanism is also fully Shimano SPD compatible
HZN High grade 7050 aluminium handlebars in 2 widths (780mm & 800mm) and 3 rises (12mm, 25mm and 38mm) in 31.8mm diameter.
HZN Stem available in 35mm, 50mm & 60mm lengths in both 35mm & 31.8mm diameters.
Also included are: HZN seat clamps: (34.9mm, 31.8mm, 28.6mm, 36.4mm), HZN fixed seat post in 30.9mm and 31.6mm & Grips (Super soft Race compound and Endurance compound).
A full range available at your local Nukeproof retailer now.
Featured in this Post
Comments