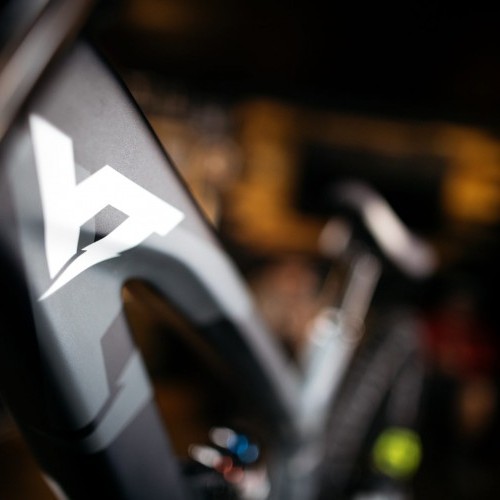 YT Shows Off Custom Rampage Bikes For Andreu Lacondeguy, Cam Zink & Ethan Nell
Thu 24th Oct, 2019 @ 9:30 am
Rampage is THE Freeride highlight of the year. Cam Zink, Ethan Nell, Andreu Lancondeguy and Bienvenido Aguado Alba are representing the YT Family in Virgin, Utah, and are looking to send it to the moon on their custom TUES frames. Check out the custom frames of Cam, Ethan and Andreu below:
More pics at the bottom of the article…
#longlivejordie
The YT Family is going to be riding in honor of our friend and freeride legend Jordie Lunn. We would like to take the opportunity to shine a light on the fundraising initiative for Jordie's family and friends. Please feel invited to learn more about the initiative: https://bit.ly/2P2ztDz
12 months after presenting 80's themed frames for last year's edition of Rampage, YT has taken another approach this time round. Each bike is 'rad as fuck', has a badass set up and an earthy vibe. The colorway doesn't stand out quite as much but will increase the sense that the riders blend into and harmonize with the gnarly landscape. Rampage is not about working against the mountain but finding a way to work with the given terrain and create in order to succeed. After spending days and nights working on ideas and digging creative lines in the desert the guys are looking to send it down the hill and being creative on their custom rigs. It is all about getting that one run dialed and the crowd stoked.
"Rampage is for sure the highlight of my year! I come from here, so I feel comfortable with the dirt and riding exposed lines. It's the one big contest of the year when we can really show what freeride is about. Creativity of build and riding go hand-in-hand. Without a cool line, you can't really do cool crazy stuff. There is no limit to creativity at Rampage, there are so many features that you can build towards your riding style and style of tricks you do. It is hard to say if the crowd is more stoked on creative lines or creative tricks. People who don't know that much about mountain biking might get more stoked about seeing a big double flip. I think the athletes are more stoked on creativity of the lines rather than tricks. I think the winning recipe is a big, fast line to the bottom with as many hits and tricks and possible paired with plenty of style and fluidity. That is what I am going for."
– Ethan Nell
For more Information about YT Industries visit http://www.yt-industries.com
Featured in this Post
United States
398,609
51,011
Germany
167,319
Comments