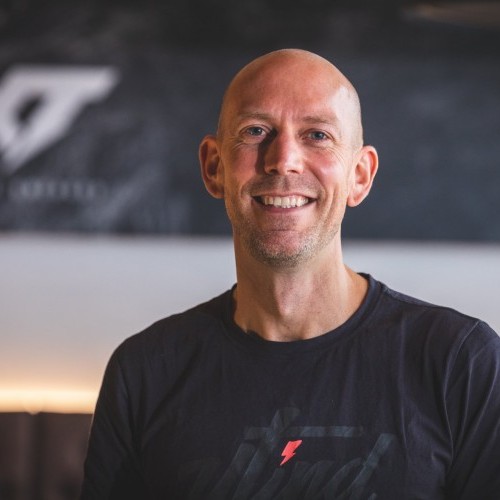 New CEO for YT Industries
Mon 16th Nov, 2020 @ 3:30 pm
Markus Flossmann and YT Industries welcome Sam Nicols as new CEO to the YT Family. He will be overseeing all business operations, while founder Markus Flossmann will slip into the role of Chief Visionary Officer (CVO) responsible for Brand and Product Identity. Flossmann and Nicols will be spearheading the future strategic and operational development of YT Industries as a team moving forward to build on YT's success as a global player in mountain biking.
YT Industries first entered the market in 2008 with an initial batch of 150 steel dirt jump frames when Markus Flossmann saw the opportunity to get great bikes in the hands of young talents. Since then, the German direct-to-consumer brand has evolved from a start-up in the heart of Franconia to a global mountain bike brand with 37 different bike models being shipped to customers around the world. Markus Flossmann has now decided to bring in Sam Nicols as CEO to help further accelerate YT's growth trajectory, already turbocharged by this year's demand, while navigating the increased business complexity and customer expectations.
Sam Nicols, a passionate 45-yr old mountain biker and outdoor enthusiast himself, brings an impressive international background. Following his master's in engineering, the American native started his career in R&D in Sweden before completing an MBA at Columbia Business School and moving into Management Consulting for 3 years. Nicols joined Amazon in Munich in 2010 where, among other things, he led the Prime team in Germany for five years, and later led Amazon's Turkish business as Country Manager where he launched the website in 2018.
"When I founded YT in 2008, I never expected the company to be as successful as we have become. Within 12 years, we have been able to make our mark within the mountain bike industry and created a global community. For YT to reach the next level of its evolution, we welcome Sam Nicols as the new CEO. We are convinced that his experience will propel us into a new era. I really look forward to shaping the future of YT together with Sam and the rest of our team."

– Markus Flossmann, Founder & CVO YT Industries
"This is a dream come true for me – from mountain biking in the forests of Oregon as a teenager, I never would have imagined I would one day get the opportunity to join a brand like YT. Markus and the team have already started making the necessary changes needed to enable YT to scale and continue to redefine how customers around the world buy and experience gravity mountain bikes. I feel strongly that my background in operational excellence and e-commerce, my data-driven decision making, and the customer centricity that was honed during my nine years at Amazon will complement the brand, product and design expertise that Markus brings as Founder and CVO."

– Sam Nicols, CEO YT Industries
For more Information about YT Industries:
http://www.yt-industries.com
Featured in this Post
Comments