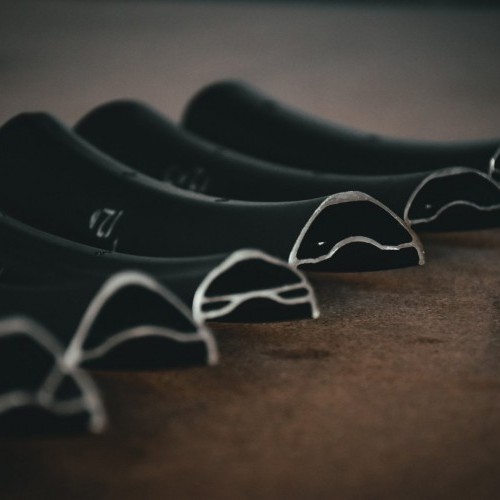 Hunt Wheels Introduce Version 2.0 Of Both Their Popular Trail Wide & Enduro Wide Wheelset
Wed 14th Apr, 2021 @ 3:30 pm
Hunt Wheels Introduce Version 2.0 Of Both Their Popular Trail Wide & Enduro Wide Wheelset
3 years on since Hunt introduced their Trail and Enduro Wide wheelsets, they have taken on feedback from riders and built on an already capable platform to release this – Version 2 of their popular wheels! Full press release from Hunt below:
After almost three years of valiant service on local trails and EWS stages alike, with numerous awards and recognitions along the way, the restless design team at HUNT saw an opportunity to update the Trail and Enduro Wide wheelsets to meet the evolving demands of today's riders.
By listening to customers and sponsored athletes, we set out with a clear understanding of the task ahead. Knowing front and rear wheels perform very different roles, we initially focused on the rear rim development of the Enduro wide. After a detailed review of rider feedback, we identified the potential benefit of creating a slightly narrower rear rim. With this change, the rider benefits from an improved tyre profile with 2.3-2.5″ tyres, as well as additional rim protection and the opportunity to redistribute the saved weight to further strengthening the profile.
Our vision was to improve the strength-to-weight ratio of the rim through rim profile optimization using new in-house testing equipment designed specifically for this project. The data gathered in our lab established the benchmarking for the damage analysis stage of the project, using two key criteria.
First damage energy – The amount of impact energy resulting in visible damage (dent) to the hook.
Failure damage energy – The amount of impact energy resulting in ride-ending rim damage.
The rim profile changes, when combined with new hubs and spoke configurations, resulted in all-new HUNT Trail Wide and Enduro Wide wheelsets that offer the rider similar system weights, but with significant improvements in impact resistance to denting.
Impact Testing
We recognised that the UCI impact tests, although key for ensuring safety standards, are not fully representative of the real-world impact performance of rims, which is of real benefit for riders when choosing a product. Our in-house testing equipment and protocol fills that gap and provides riders with the data they need to make the best decision for their riding.
Impacts experienced while riding are not often delivered uniformly or spread over the rim equally. In real-world riding conditions, rock strikes and impact forces are often transferred through a single side, at random incidence angles. To replicate these variables, the wheel is mounted at an angle in our lab equipment and impacted by a round-edged impactor on a single side of the rim (during development we tested a number of shapes to determine the most suitable).
The protocol for the test results described here ensures the isolation of rim profile performance data only, by controlling other variables such as tyre, pressure, hub, and spokes used. The graph reflects two results for each rim; first the impact energy at which the initial equivalent sign of an impact is seen in the form of a visual ding, and the second being the energy at which a comparable ding would likely render a wheel unrideable.
*As impact energy levels increased, the damage was not isolated to rim dings but also compromised the integrity of the wheel with spoke de-tensioning and loss of trueness. For all wheels reaching160J, the damage to the overall wheel system was severe enough that as riders and engineers, our experience told us that these wheels would require mechanical attention beyond that of a 'normal' trailside repair.
Enduro Wide V2 – 27.5/29/Mullet | 33F/31R Wide Int. | 2041/2105g
This is our all-out, hardest-hitting wheelset for your Enduro rig. Designed to take a beating on the most unforgiving trails, the Enduro Wide takes it all in stride.
Using the impact test protocol, the performance of the current Enduro Wide rim was assessed and validated against real-world impact damage. This highlighted some high-stress areas which could be strengthened with profile updates and by adding an internal support structure located to best dissipate energy.
From here initial concepts were sketched, focusing around a reduced 31mm internal width profile with an internal I-beam structure. FEA was utilised to confirm the high-stress areas in the original model and then to iteratively optimise material thickness distribution throughout the rim, focusing material in the key areas.
After seven consecutive design iterations, the final profile lovingly codenamed 'Project Senduro', was achieved.
Rims | 6069 T6 (490 MPa, + 69% Ultimate Tensile Strength over 6061-T6) welded construction, 33mm/31mm wide (internal), work-hardened shot-peened finish. Internal tubeless profile designed in conjunction with engineers at leading MTB tyres brands for the best tubeless seal.
Spokes | 28F/32R Spoke Count, Triple Butted (2.2-1.6-2.0) PSR reinforced Pillar Spokes.
Hubs | Large body NDRO front hub and 5 degree RapidEngage rear hub, boost (110/148) and SuperBoost (157mm) spacing. Large double sealed cartridge bearings. Rock Shox Torque Caps for Boost hubs are available.
Axles | Extra thick 17mm 7075-T6 axles for increased strength and stiffness. Reducing flex in the hub also helps to increase bearing life.
Tyres | Optimised for 2.35″-2.6″ tubeless tyres, but also works very well with 2.25″-2.8″. Fully compatible with standard tyres and tubes.
Included | Tubeless tape, valves and spokes.
Weights | 2041/2105g 27.5″/29″
Price: £399 / €509 / $549 USD
Trail Wide V2 – 27.5/29/Mullet | 30mm Wide Int. | 1761/1831G
The Trail Wide is your go-to wheelset no matter the conditions. Optimized to still take the A-lines on the descents and not hold you back on the climbs.
Starting with what we learnt around profile optimisation from the burlier Enduro Wide project, we set out to improve upon its lighter sibling the Trail Wide, not an easy task with an Editor's Choice-winning wheelset. Beyond simply taking the new Senduro rim and scaling it down to 30mm internal, we went back to the impact rig with its competitors.
Applying pinpointed design tweaks highlighted during the impact testing process, we optimised the material distribution for the desired strength-to-weight requirements. This trail-orientated profile produced a rim that visually appears the same as its predecessor, yet provides a 20% improvement in impact resistance.
Rims | 6069 T6 (490 MPa, + 69% Ultimate Tensile Strength over 6061-T6) welded construction, 30mm wide (internal), work-hardened shot-peened finish.
Spokes | 28h Spoke Count, Triple Butted (2.2-1.6-2.0) PSR reinforced Pillar Spokes.
Hubs | 5° RapidEngage, Boost (110/148 & 141QR), SuperBoost (157mm) or standard (100/142) spacing hubs available, large double sealed cartridge bearings. Rock Shox Torque Caps for Boost hubs and QR adapters for hubs are available.
Axles | 7075-T6 axles for strength and stiffness, reduced flex in the hub also helps to increase bearing life.
Tyres | Optimised for 2.35″-2.6″ tubeless tyres, but also works very well with 2.25″-2.8″. Fully compatible with standard tyres and tubes.
Included | Tubeless tape, valve and spokes.
Weights | 1761/1831g 27.5″/29″
Price: £369 / €469 / $509 USD
For more info and to purchase, visit http://www.huntbikewheels.com
Featured in this Post
Comments