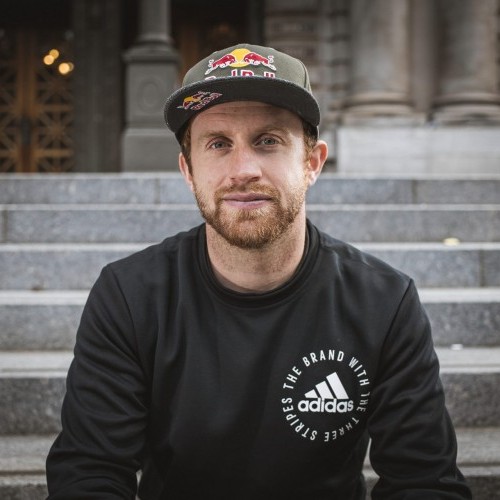 Want To Be A Part Of Danny MacAskill's Next Project? Read On!
Mon 24th May, 2021 @ 3:30 pm
This is a once in a lifetime chance for a UK based bike rider. Danny MacAskill, Adidas and Five Ten have teamed up and decided to involve one lucky rider in their upcoming film project. Know how to wheelie? Then grab your mate, ask them to film you riding and post the edit on your Instagram.
This is no joke: Danny wants to see your best wheelies and will pick one lucky winner to join him for his new project with Adidas and Five Ten. It wouldn't be Danny if he'd choose his next companion only by performance; get inspired by the master himself and be creative. Upload your video before the end of the day on Wednesday, 26th May. The winner will be announced in the second week of June on Danny's Instagram channel. Right now, Danny is already scouting for his new project and super hyped about the approach:
"I'm really excited to be working on a new project with Cut Media. Looking back it's hard to believe how many different films we have made over the years and how positive the feedback has been for all of them. For our new project with Adidas and Five Ten we thought it'd be cool to give some real biking fans the opportunity to be in it. This is open to people of all ages with any kind of bike so get out there and show us your skills. I can't wait to see what you all come up with."
How to take part:
Record your wheelie
Have fun and be creative
Post it to your Instagram
Tag @fiveten_official and use #WheelieWithDanny and #BrandOfTheBrave
Contest closes at end of the day on Wednesday 26th May
Winners will receive a direct message and will be announced in the second week of June on Danny's channel
The shoot will take place in June and July so applicants should be able to commit 2-4 days during this period for travel and filming with the crew
Due to Covid travel restrictions the contest is limited to UK participants only
Featured in this Post
Comments