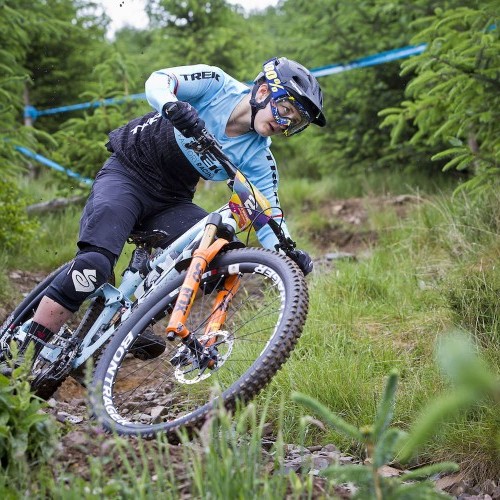 How To Prepare For Your Next Biking Trip
Features / Wed 20th Dec, 2017 @ 12:30 am
You've been riding bikes for a while now, and you love it. The freedom, the exercise, and the friendships have turned a hobby into a part of your lifestyle. That's why you've been looking into competing in your first bike race.
Whether it's a short, "fun" race or an official part of the Grand Tour, any bike race needs preparation. You can't just show up on race day and get to it if you expect to win. Read on for some tips on how you can prepare, starting with your body and mind.
Getting Your Body & Mind Ready
The first step in preparing for a bike race is to get your muscles and cardiovascular system ready for it. While that's true for a long race, any race needs physical preparations. Livestrong.com explains you need to start by getting a map of the race. Then start riding that course or something similar. This will get your body used to the demands of the race.
You need to start this as early as you can because you'll want to rest up in the week before the race. Don't rest the entire time! You should do some intense training in the middle of the week. But if you overdo training at that time, you'll likely be tired for race day.
Training like this will also help your mind get used to the rigors of a race. The more you train, the more your mind accepts the discomfort that comes with any race training.
The Right Equipment For Your Bike
As you develop your muscles and endurance, you also need to look at your bike and related equipment. Of course, you have a helmet, but riding safely in a bike race requires more than that.
REI.com lists several things you need to have when cycling, including:
Water and snacks
Sunscreen
A first-aid kit
Sunglasses
Spare tubes
Pump
Cycling multi-tool
If you're unsure what kind of each gear to get, Bicycling.com lists several specific models to look for, such as the SKS Airbase Pro pump and the Shimano TL-CN32 chain tool. While you don't always need to buy the highest-end product, you need quality gear to make sure your bike race (and training) goes smoothly.
Security Precautions For A Safe Ride
Training for a bike race requires a lot of time outdoors. That's part of what makes it so much fun! But that means you need to take some security precautions at home to ensure your house is safe while you're away so much.
Redfin has a great page listing home security ideas, such as:
Buying a cute dog. Even just a little barking tends to deter home crimes.
A new deadbolt installed by a professional.
Motion sensors tied to outdoor lights in case you need to train at night.
A home security system that includes sensors on windows and doors.
You also want to be careful about what you say on social media. Criminals look to see when people talk about being away from home. If you discuss training everyday from 6:00 PM to 8:00 PM, you're telling people exactly when you won't be home.
You Can Enjoy The Race
A biking race is not just great exercise. It's also a challenge that pushes you to achieve more. That's why you need to get your body and mind ready with training ahead of time. Then make sure you have the right equipment and that you have secured your home as you train. Cycling should be a relaxing time for you, and these tips can help that happen.
Originally from Sheffield, James lives and works in the mountain bike mecca that is the Lake District and has been falling off bikes since he was six. In between working on bike events, riding bikes, racing bikes and writing about bikes he enjoys talking about bikes with anyone who will listen. He really likes bikes.
Featured in this Post
120,367
381,615
Comments