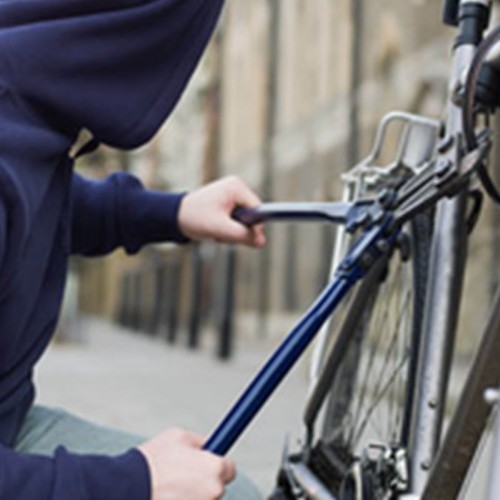 The Right Bicycle Insurance For You
Features / Tue 19th Dec, 2017 @ 12:30 am
Feeling encouraged to get the wheels turning on bike insurance? If so, there are a few things to think about when choosing the bicycle cover that would best suit your adventures on your mountain bike. The Insurance Emporium's bicycle insurance policies are flexible enough that they might suit you best!
Why get cycle insurance?
Bike security is one of the main reasons why people consider cycling insurance. With so many stolen bikes reported every year, you might feel that you need more than just your cycle lock to protect you from financial woe caused by bicycle thieves. Aside from cycle security, you might also want protection for yourself, your cycling clothes and equipment in case you have a mishap while out on your bicycle.
Tailor your bicycle insurance
If you choose a tailor-made policy then this will help to ensure your bicycle cover suits your needs. The Insurance Emporium's Pick 'N' Mix Cycle Insurance includes cover for Theft, Accidental Loss Or Damage as standard and then has a number of Elective Benefits to choose from. If you're a new customer, you could also get up to 25% discount!*
What are the benefits?
Perhaps you just have one hard tail mountain bike to insure, or you have an electric mountain bike and a hybrid bike that you want on the same cycle insurance. At The Insurance Emporium, you can have up to 3 bikes on one policy, including any bikes obtained on a Bike To Work Scheme. You could also choose to cover them over multiple locations, which is particularly useful if you're using a bicycle to cycle to work but also while on biking trips.
The Elective Benefits available to choose from on a lunar monthly Bicycle Insurance policy with The Insurance Emporium include:
Territorial Coverage – For up to 45 days per trip in Europe or Worldwide
Unattended Vehicle – If your bike is stolen, lost or damaged while left in one
Public Liability – Covers you for up to £5 million
Replacement Hire – For up to £500 per week for up to 4 weeks
Family Member Cover – For up to 3 family members
Bicycle Technology – For up to £500
Cycling Clothes – For up to £500
Competitive Use
Personal Accident – For up to £50,000
Dental Treatment – For up to £500 for each incident
If you're not sure that you can afford to replace a stolen bike, then cycling insurance could be something you'd like to consider.
Whether you've got a cycle scheme bicycle that you use to get to work or a full suspension mountain bike – or both – you might be able to arrange the right policy to suit you with The Insurance Emporium. Stop by today!
*Discount includes a 15% Introductory Discount, 5% Age Related Discount and 5% Security Discount
Originally from Sheffield, James lives and works in the mountain bike mecca that is the Lake District and has been falling off bikes since he was six. In between working on bike events, riding bikes, racing bikes and writing about bikes he enjoys talking about bikes with anyone who will listen. He really likes bikes.
Comments