NZ MTB Cup Round Five – Wellington
Wellington was the host for Round Five, the penultimate round, of the NZ MTB Cup Downhill with all athletes now focussing on the final Cup races this coming weekend in Napier.
Win a GO3 Camera by Insta360 this issue in our FREE subscriber prize draw.
The Long Gulley course in Brooklyn has a long pedigree of racing at a national level, and always provides challenging and variable conditions to add to the challenge of one of the fastest and shortest courses on the national circuit. Weather did play its part, but stayed largely settled for both days of practice and competition to give a dry, dusty and fast platform for what turned out to be incredibly close racing across all categories.
The Elite Womens race delivered another win for Lower Hutt's Sarah Atkin. Fresh off winning the National Championships, Atkin was never threatened on her home course and she posted a race time that had daylight back to the rest of the field.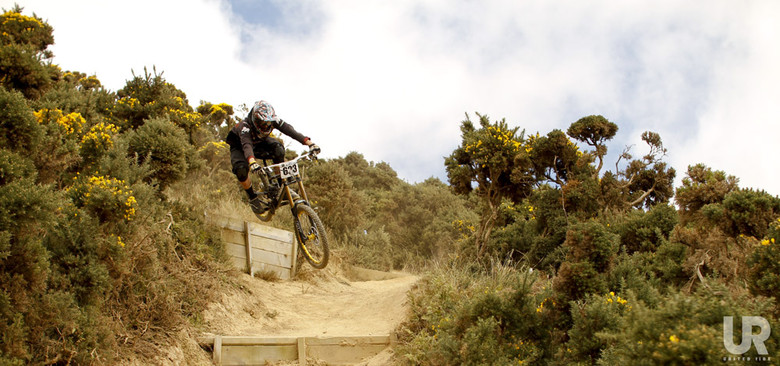 The Elite Mens race turned up some real surprises, with several visiting international athletes joined the NZ MTB Cup series in Wellington to sharpen up their race fitness before the 2012 World Cup series begins in the middle of March. The Elite Mens field contained riders from nine different countries, giving NZ's athletes a serious challenge on their home turf.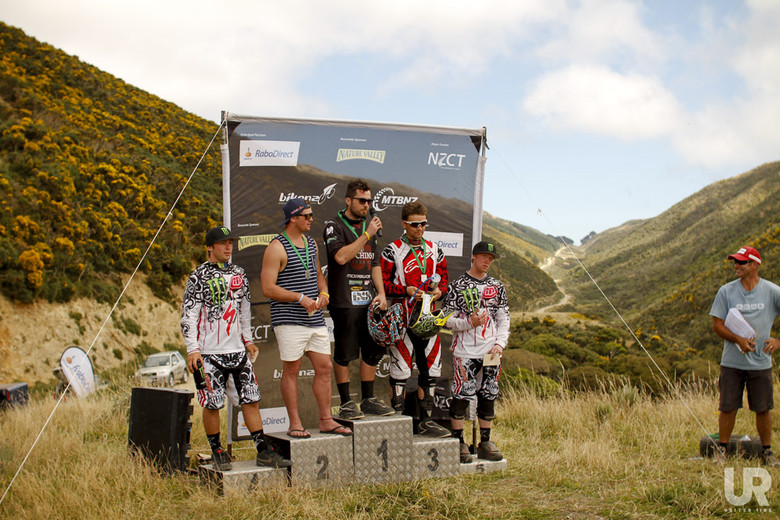 Fabian Cousine (France) provided the real excitement with a seeding result at number three. Even then, the local crowd weren't prepared to accept the possibility that a visiting international would win at Long Gulley, but that is exactly the scenario that played out in the afternoon race run. Cousine raced a flawless run to win from NZ MTB Cup leader Brook MacDonald by less than half a second. MacDonald's 2012 World Cup teammate also nearly got the better of him, but the slimmest of margins, 1/100th of a second, had Markus Pekoll (Austria) back in third spot.
The rest of the Elite Mens podium were two seconds further back, Richard Leacock and Bryn Dickerson were both unable to turn a home track advantage to their benefit, but did more than enough to head the rest of the field.
Brief Results
Elite Men
1 Fabian Cousine
2 Brook MacDonald
3 Markus Pekoll
4 Richard Leacock
5 Bryn Dickerson
Elite Women
1 Sarah Atkin
2 Adrienne Hooper
3 Veronique Sandler
4 Sophiemarie Bethell
Full results can be found here.
Tue 21st Feb, 2012 @ 10:30 am
Featured in this Post
Comments