Absalon Wins in La Bresse
Julien Absalon has taken his 25th World Cup victory on home soil, winning the fourth round of the XCO World Cup in La Bresse! Jaroslav Kulhavy finished second, and Ralp Näf secured his place on the Swiss Olympic team with a third spot finish.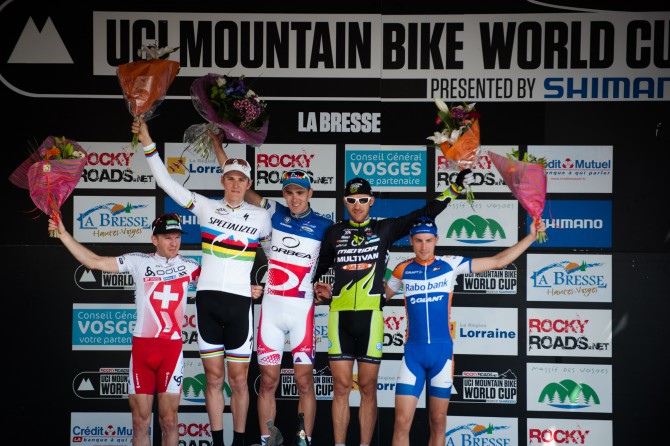 Series leader Nino Schurter was forced to miss the race, suffering from a stomach illness. South African Burry Stander suffered a mechanical in his first lap but managed to work his way back to an impressive 24th place, considering the circumstances. Disaster struck Marco Aurelio Fontana who punctured his rear tyre just moments after passing a tech station, and was forced to pull out of the race.
Multivan Merida Biking Team's Ralph Näf led the charge from the start line and set the pace for the first lap, before being passed by Absalon in the second lap, where the French rider remained in the lead for the rest of the race. But a third place finish was all Näf needed to secure his spot on the Swiss Olympic team. Speaking after the race Näf said: "Before the season started, I did not waste a lot of time thinking about the Olympics. All I wanted to do is to return to the podium. I did that in Nove Mesto, and so the Olympics came back into my focus. Regarding the selection for London's Olympics, I was kind of in the pole position and had a lot to loose. It was a mind game to ride in a lead group with four Swiss guys at times. That's why I decided to attack in the fourth lap in order to lock my grip on third place."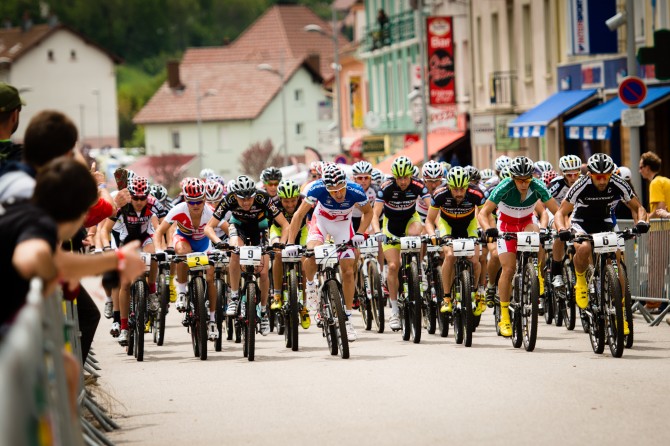 It wasn't plain sailing for Absalon though, who had a nasty crash on the final descent, just minutes away from the finish line. Absalon admitted that he let his concentration slip for just a moment and that he was worried Kulhavy would overtake him, but still described the race as one of the best of his life.
Elite Men's Top Five
1 Julien Absalon 1:37:33
2 Jaroslav Kulhavy 1:37:40 +0:07
3 Ralp Näf 1:38:13 +0:40
4 Florian Vogel 1:38:57 +1:24
5 Fabian Giger 1:39:14 +1:41
Full results can be found here.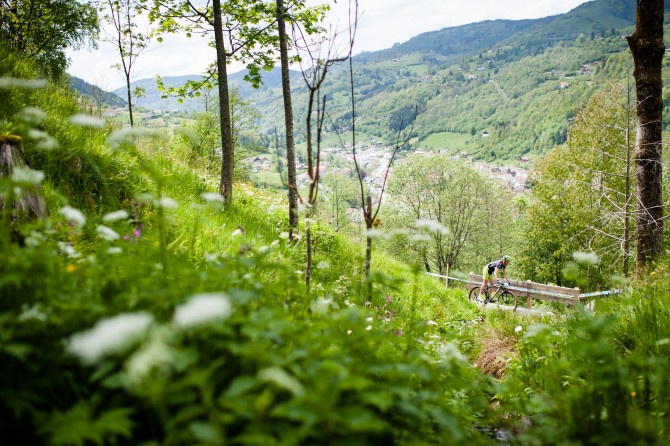 There is now a five week break before the fifth round of the World Cup in Mont Sainte-Anne
Mon 21st May, 2012 @ 2:22 pm
Comments