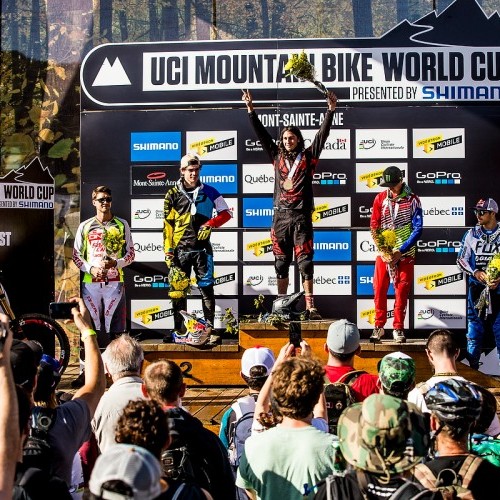 UCI Mountain Bike World Cup – Live On BIKE
Sat 25th Jun, 2016 @ 12:30 am
You need to watch the Mountain Bike World Cup, right? Lucky for you BIKE, the 24-hour cycling channel, presents the prestigious UCI Mountain Bike World Cup live to over 15 million households.
The UCI Mountain Bike World Cup is a spectacular race showcasing the best athletes from around the world competing in six sensational locations.
Tune into Bike Channel on June 25th and 26th to catch this year's highly anticipated, adrenalin-packed championships in Laissac, France.
This year, the big star is Britain's Rachel Atherton after making history with her 10th successive UCI Mountain Bike Downhill World Cup victory in Austria.
In the men's competition, last years 2015 World Cup winner, Nino Schurter is expected to deliver a tough competition. In the overall standings, Schurter padded out his lead, among others; Julien Absalon, Jaroslav Kulhavy, and Florian Vogel.
UCI Mountain Bike Championships can be viewed on the 24-hour cycling channel, Bike on June 25th and June 26th.
BIKE is the UK's first broadcast channel completely dedicated to the world of cycling and is already available to over 15 million households. Aimed at all cycling fans, including leisure riders, racers, mountain bikers, commuters and triathletes, with scheduling that offers viewers an unrivalled range of programmes covering sport, adventure, legends and insights from the world of cycling. Along with highlights and over 100 days of LIVE and EXCLUSIVE coverage of the season's biggest events between Pro Tour, World Tour and UCI Cross – BIKE is set to take the UK cycling audience by storm. Viewers can also expect travel logs such as Race Across America as well as local productions highlighting the greatest rides in Britain, cycling City Guides and comprehensive bike reviews.
Featured in this Post
Comments