First Look: Nukeproof Pulse Prototype Downhill Frame
After much anticipation and online speculation we're pleased to finally release details of the Nukeproof Pulse, our next generation downhill race frame. Team CRC/Nukeproof mechanic Carl Lottering-Geeson takes time out at the Val d'Isère World Cup to give us a quick walkthrough of the new prototype Nukeproof Pulse downhill frame.
Win a Peaty's Complete Bicycle Cleaning Kit this issue in our FREE subscriber prize draw.
The evolution of our highly regarded Nukeproof Scalp, the Pulse is the product of two seasons of tweaking, tuning, testing and valuable rider input from Team CRC/Nukeproof. The outcome? A premium performance frame which combines updated geometry and enhanced design features for a hugely improved ride dynamic, ready to take on the best in the world.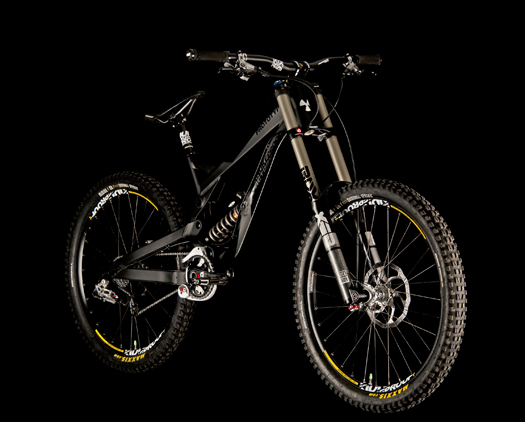 The Pulse is a pure-bred race animal with superb durability and an instinct for winning firmly planted in its DNA. Built using T6 6061 aluminium with custom triple butted hydroformed tubing for a perfectly balanced strength to weight combination, the Pulse also boasts an adjustable chainstay option courtesy of our 'Style Fit' system. Whatever the hill throws at you, we have the weapon to match it – allowing you to alter the wheelbase by 10mm depending on the type of track you're riding, your height or riding style (long setting = 445mm, short setting = 435mm). This bike will perform above and beyond your expectations on any terrain.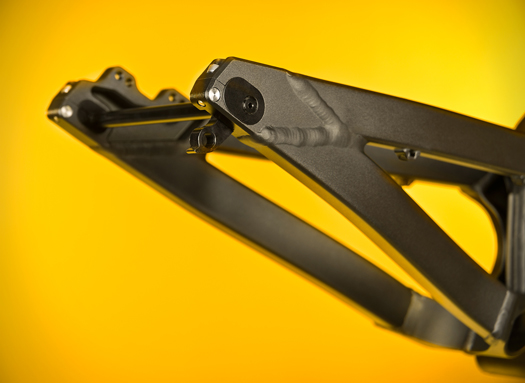 It's all about the detail
Our engineers designed the Pulse with a view to improving every individual part, from tubing and bearings to cable guides and pinch bolts refining each one as they went. Working alongside our Team Mechanics, we've made the Pulse not only functional and dependable from a rider's perspective, but we've designed it specifically to be easily serviceable, with improved bolt and shock access too.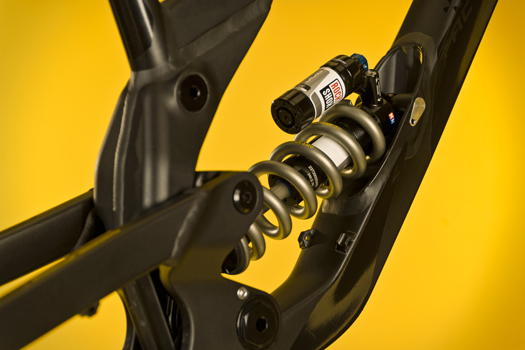 The detail's in the ride
At the beating heart of the Pulse is an instinctive platform that's been fine-tuned to take on the world's highest, fastest, steepest and most gnarly trails – pushing you to ride on the edge of what's possible. We've refined the linkage to increase stiffness, resulting in a more stable bike and a smoother suspension feel throughout the stroke of the shock. We've also slimmed down the swingarm significantly, minimising the unsprung weight and improving square edge bump compliance without compromising strength. Our Split Forge System allows us to utilise the material properties of the frame to provide a stronger yet lighter yoke while reducing the number of welds, allowing a larger area to disperse any loads and forces applied.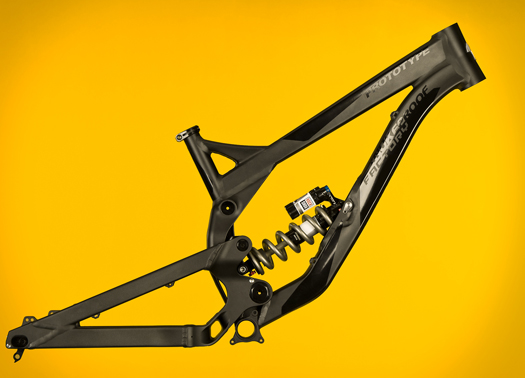 Specs:
– T6 6061 Aluminium Frame construction – Custom Triple Butted Hydro-formed tubing – Adjustable Chain Stay Length – Enclosed 1-Piece linkage – 1.5" Headtube – 215mm-210mm travel – 150mmX12mm rear axle – 83mm BB Shell – ISCG 05 – Shock Length 240X76mm – Chain Stay – 435mm/445mm – BB Height +17mm – Head Angle – 63 degrees – Weight – TBC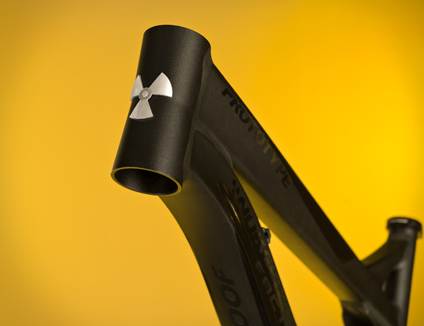 Mon 30th Jul, 2012 @ 12:13 pm
Comments