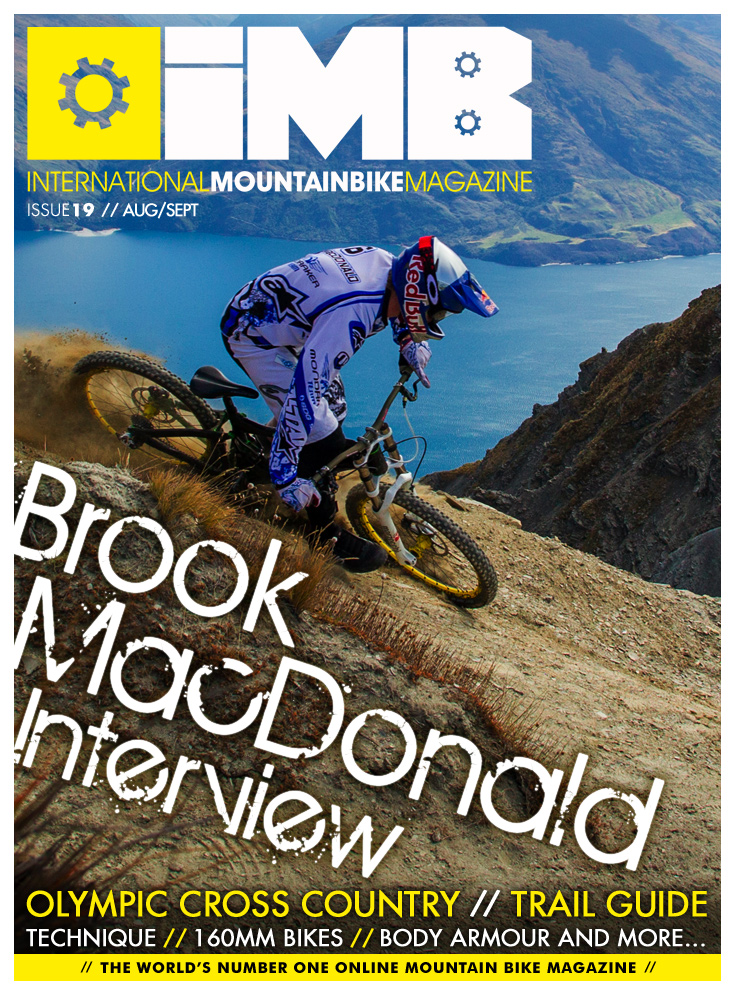 Big news! Issue 19 of your favourite mountain bike magazine has gone live! The even bigger news is that we have made the magazine bigger too! The pages are now 1.5 times larger which means bigger pictures in higher definition! On smaller screens the magazine will automatically resize, but if you have a large monitor, sit back and drink it all in!
http://www.imbikemag.com/issue19/
As usual the magazine is packed full of the best stories, images and videos from around the world, this issue features Brook MacDonald who won the recent DH world cup in Val d'Isere, George visits the London 2012 Olympic MTB, Simon Sjoren drops by to talk about MTB photography in Sweden and we have a feature on the recent Red Bull Joyride at Crankworx in Whistler. Plus of course all your favourite regulars are there, technique with Richard Kelly, the Trail Guide heads to North Wales and Ian Warby talks about regaining your favourite trails from the overgrowth of summer!
There is plenty more inside so be sure to check it out!
http://www.imbikemag.com/issue19/
Tue 21st Aug, 2012 @ 3:20 pm
Comments