Projekt Roam: Virgin, Utah
Pulling the RV in late on a moonless night, it wasn't until morning that we took in the gargantuan masses of striated dirt and rock, compressed and shaped by eons of time, looming against the horizon.
Win a GO3 Camera by Insta360 this issue in our FREE subscriber prize draw.
It seems nearly impossible to attempt to capture the essence of the riding terrain found in Virgin, UT with mere words. Little forgiveness is to be found in this harsh landscape; there is a reason this site calls to extreme mountain bikers from all around the world.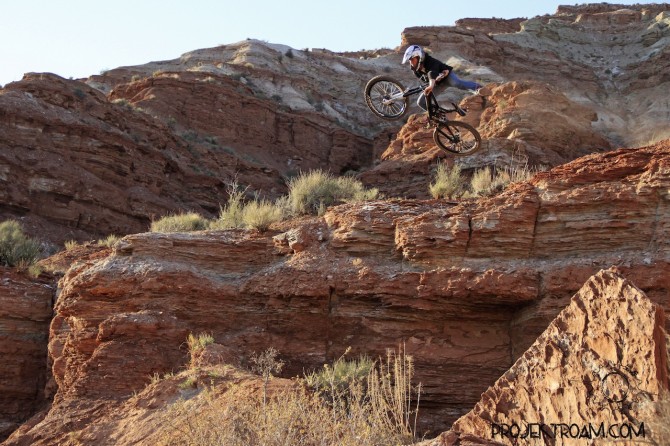 We met up with Will White, Kyle Madden, Nick Simcik, and their fearless overseer, Gypsie, for a week long trip to explore this rugged landscape and for the guys to train for their upcoming competitions.

The weather seemed to be as unforgiving as the landscape itself, with endless wind and frequent storms. A fair amount of time was spent huddled in our shelters, passing time swapping stories between the more violent bouts of Mother Nature's springtime wrath.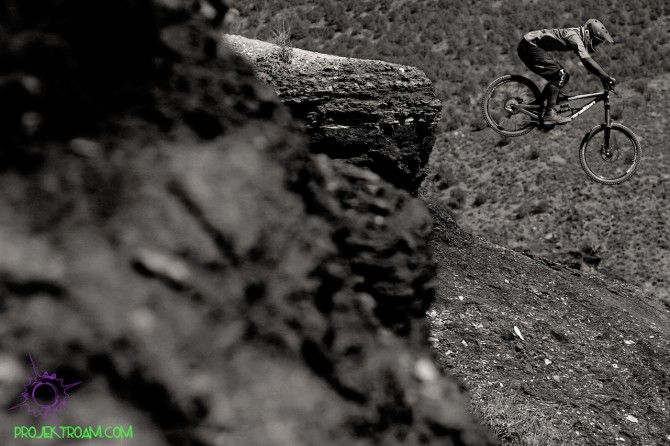 The downhill trails this particular domain provides are full of chunk and rock, strewn with off camber and technical sections, overlooking the vast desert landscape below.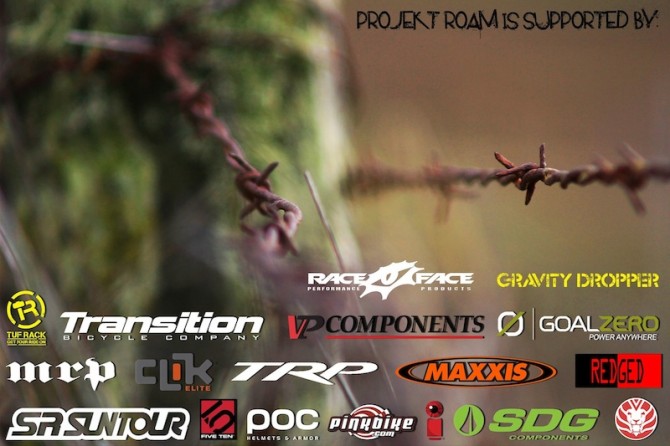 There is also no shortage of exposure or steep vertical drop-offs. Talk about a pucker factor in some places! I was even nervous filming the crew as they navigated their way down the rugged trails.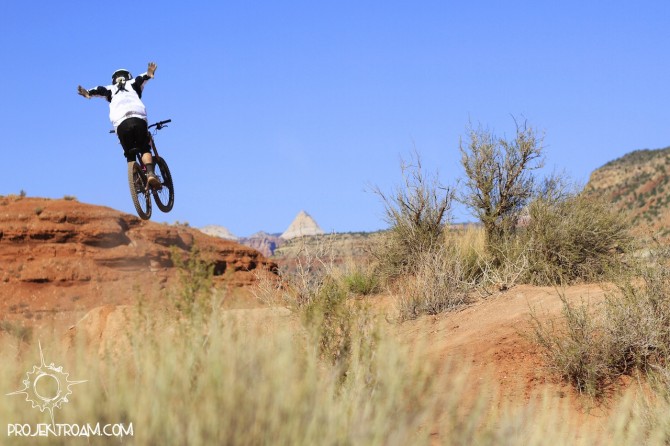 The main attraction, the freeride area, was nothing short of a virtual, outdoor playground. It seems as if big hits and crazy lines are nestled in every nook and cranny of this robust riding region.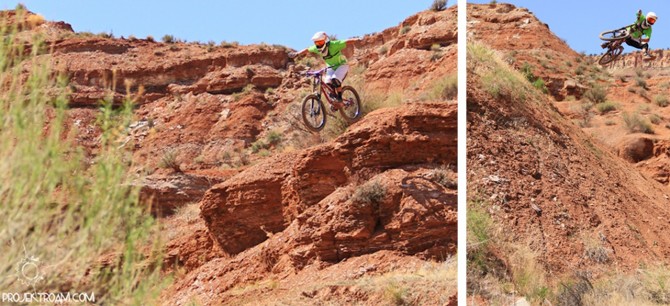 Standing at the bottom, gazing upwards, it can be difficult to delineate where many of the freeride lines even begin.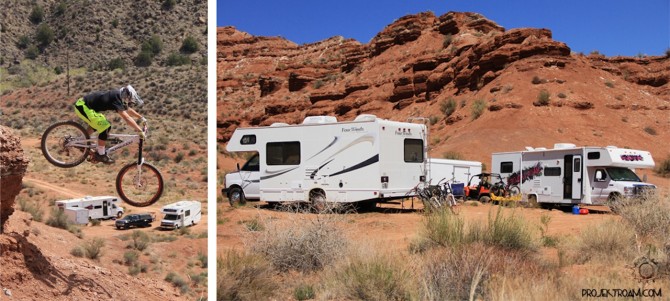 Just outside your camp door, endless riding opportunities await, beckoning to be explored and test any rider's mettle.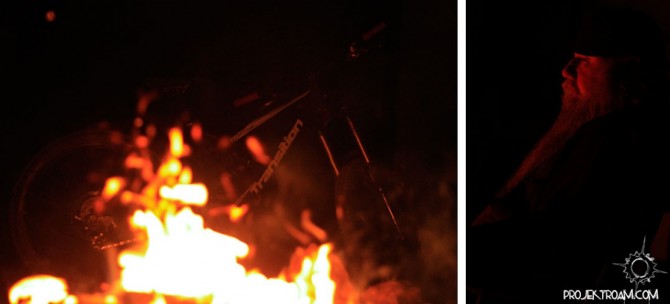 Right down to the flickering flames of a sparking campfire, Virgin is an experience to be had.
Projekt Roam was founded by husband and wife, Colt and Jessee Maule in 2010. It has been their mission to travel North America in search of places that celebrate the unparalleled beauty and freedom of not only the bike, but the terrain we ride as well. Plan your own trip to Virgin, UT and check out more photos, film, and riding locations throughout North America at http://www.gravityrideguide.com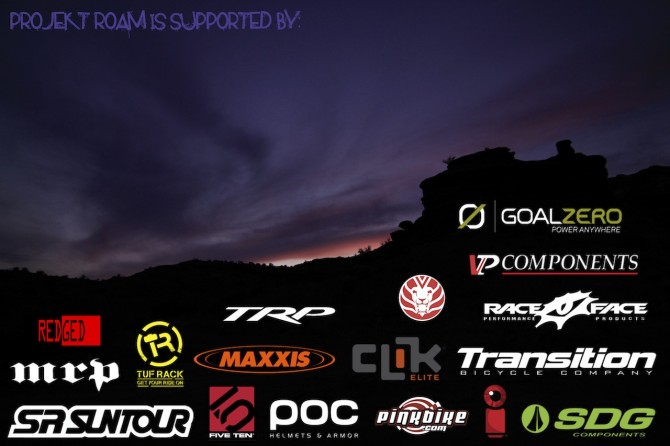 Thanks to our sponsors for some great product and to all of our new friends who have helped us out along the way, ride on.
Words: Colt & Jessee Maule Photos/Film: Colt & Jessee Maule
Mon 27th Aug, 2012 @ 9:57 am
Comments