It's that time of year again, time for the Fourth Mavic Trans-Provence! This year for the first time we are proud to have as our title sponsor Mavic along side our co-sponsors of Fox and their UK distributor Mojo, Cannondale bikes and North Ridge outdoor camping and apparel. We're also pleased to have  the kind support of AndyStand and Cool Bus.
For those that don't know, Mavic Trans-Provence is the only multi-day gravity-orientated itinerant MTB enduro in the world. Seven days, 310km of riding 15,000 metres of descending 10,000 metres of climbing, each day has an uplift shuttle at some point, and 26 Special Stages.
This year, 70 riders from around the world are going to test themselves against some of the hardest terrain ever raced on. From Gap in Northern Provence to Monaco on the Mediterranean coast, riders of every discipline from World Cup downhill to world cup cross country mix with the new enduro specialists,  first time racers and some just there for the adventure.All  of them in their own way, whether pro or amateur, will be racing against the clock, against themselves and against each other. The Winner will have the best combination of technical riding ability and the fitness to take them over the seven gruelling days.
Returning veterans from last year and some would say with things to prove, we have:
Mark Weir (4th overall last year)
Nico Vouilloz (2nd overall last year )
Ben Cruz
Last year's winner and Enduro specialist Jerome Clementz from France is  back to defend his title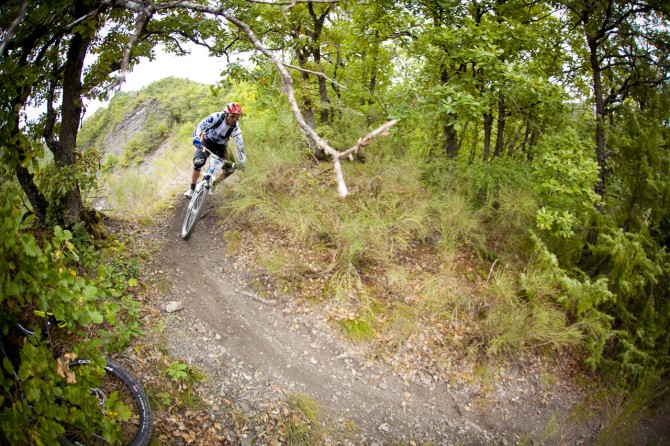 To take us through the week, a competitor from last year (3rd!) and another retired World Champion Downhiller and all-round good guy Fabien Barel will be with us to chat to riders, check out bikes and give us his in depth of knowledge of all things racing and to chat with this years competitors throughout the week.
The racing begins Sunday with the first of many video installment on your favourite MTB site on Monday. It's going to be an amazing week of racing… stay tuned !
Featured in this Post

121,637

265,564
Comments