iXS Downhill Cup – 2013 Dates Published!
Winter is slowly but surely approaching and the next season still seems to be far away. But it's about time to publish the dates for the races of the iXS Downhill series in 2013.
One thing to begin with, it won't get boring. The iXS race calendar contains 17 races, and as in 2012 those will be held in seven different countries. This year a total of 6,575 racers competed. The interest for the races shows no signs of slowing down and this success story will continue next year.
The flagship event remains the iXS European Downhill Cup, which heads into its sixth season. The series makes six stops next year, with two new additions that should be well-known in the scene. Wiriehorn, one of the oldest tracks in Switzerland joins the club, the iXS Swiss Downhill Cup has been held here ten times and most recently the Swiss National Championships were raced at the resort. Another new addition makes the iXS calendar for the first time, Maribor in Slovenia is well-known for hosting the World Cup several times, with the course still being mentioned by many pros as their favourite.
22.06.-23.06.2013 iXS European Downhill Cup #1 Leogang (AUT)
29.06.-30.06.2013 iXS European Downhill Cup #2 Spicak (CZE)
03.08.-04.08.2013 iXS European Downhill Cup #3 Pila (ITA)
17.08.-18.08.2013 iXS European Downhill Cup #4 Wiriehorn (SUI)
07.09.-08.09.2013 iXS European Downhill Cup #5 Châtel (FRA)
28.09.-29.09.2013 iXS European Downhill Cup #6 Maribor (SLO)
The national race series have also become institutions. The iXS Swiss Downhill Cup will be in its eleventh year in 2013, and the iXS German Downhill Cup is taking place for the eighth consecutive time. The iXS Rookies Cup will also continue in Germany, as it has returned positive results for five years, with more and more riders entering the series with international status with much more race experience under their belt.
With this news the anticipation for next season should be great. Riders should be motivated to use the winter ahead as well as possible, as the level of competition rises year by year. All other race dates and information can be found on the slightly revamped website ixsdownhillcup.com or at facebook.com/iXS.Downhill.Cup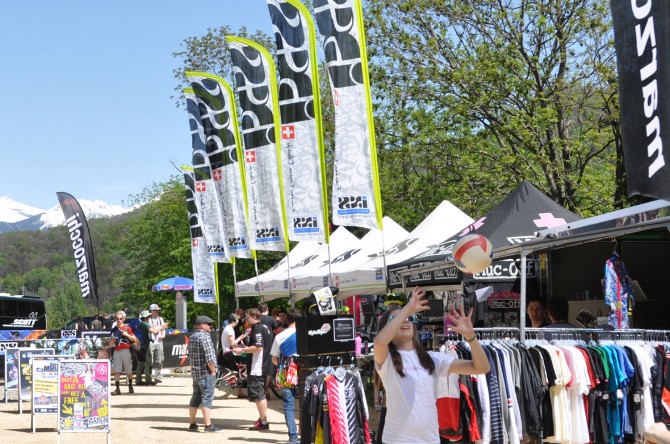 Mon 3rd Dec, 2012 @ 3:49 pm
Comments