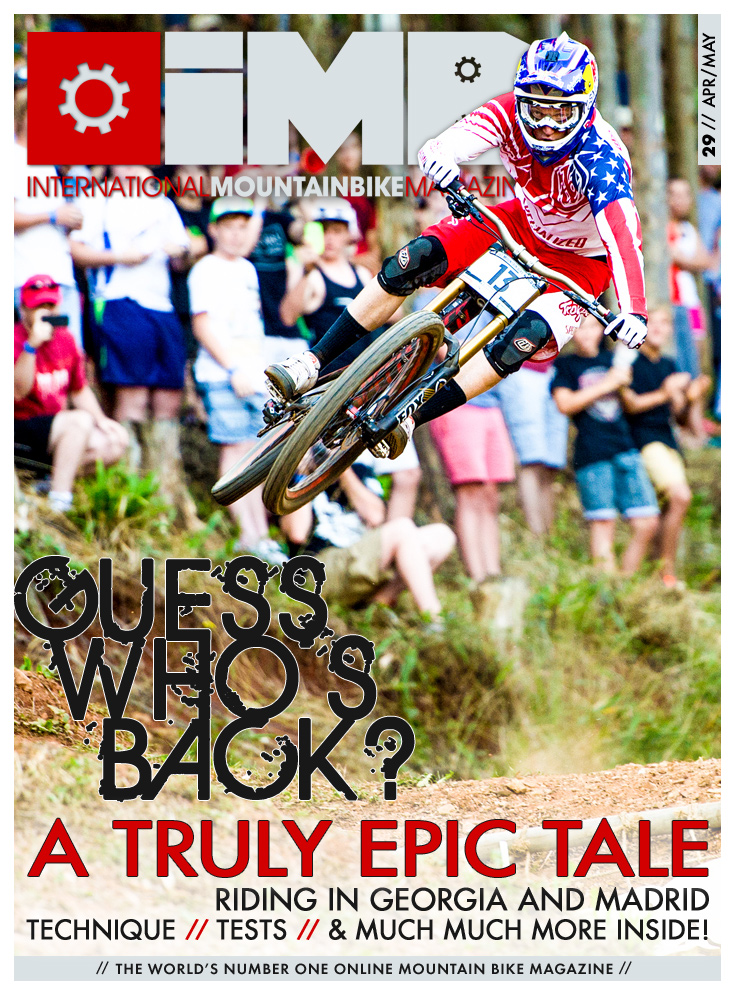 We are really pleased to announce the latest issue of IMB, the world's number one online mountain bike magazine has just gone live!
Check it out here: http://www.imbikemag.com/issue29/
Inside we have an in depth guide to the first UCI DH World Cup of the year, it seems like some people have been training hard this winter and the results were quite a surprise! Derek Wilson, our resident XC whippet, takes on the Cape Epic in possibly the most compelling story we have ever published. Richard Kelly is talking about "stall" in the technique, when your bike stops and you don't and how to avoid it, plus we have some 29ers and 1×10 systems on test. In the quest for new trails Daniel Klawzyncski heads to uncharted territory in Georgia and Jarno Hoogland discovers some gems near Madrid!
Enjoy!
http://www.imbikemag.com/issue29/
Fri 18th Apr, 2014 @ 2:00 pm
Comments