Andrew Neethling Joins UR Team On Polygon Bikes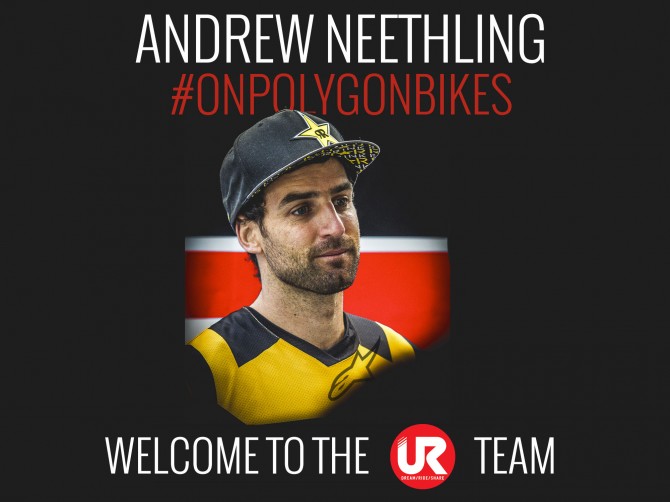 The UR team bolsters it's strength with the addition of Andrew Neethling, to the already strong team of Mick Hannah, Tracey Hannah and Remy Morton.
We are really excited to finally announce our big news here in the UR team! Andrew Neethling will be riding Polygon bikes for the UR team focusing on the DH World Cup circuit and all 3 Crankworx. He will be also doing some Urban DH and EWS for fun.
But one Neethling can hide another and Jonty Neethling, his brother, will join the team to be Andrew's mechanic. Jonty will also ride a Polygon bike for some video shoots and fun races.
It's sure that now the DH team has never been so strong with Mick, Tracey and Remy Morton riding along side of Andrew.
The team will keep you posted soon with more news of the full riders roster and new sponsors.
Andrew Neethling / Elite DH rider , South Africa:
"I am beyond excited to go racing in 2015 and join the UR team riding Polygon bikes. I know Fabien the owner of the team shares my passion for bikes. I have seen how Mick and Tracey Hannah have excelled on the Polygon bikes so this gives me added confidence. Jonty and I have always wanted to be on the same team so I look at this as a perfect fit. He has huge experience and talent as a racer and knows me better than anyone else does. Who better to share the road and racing with!? I have a new found energy and am very motivated to go racing."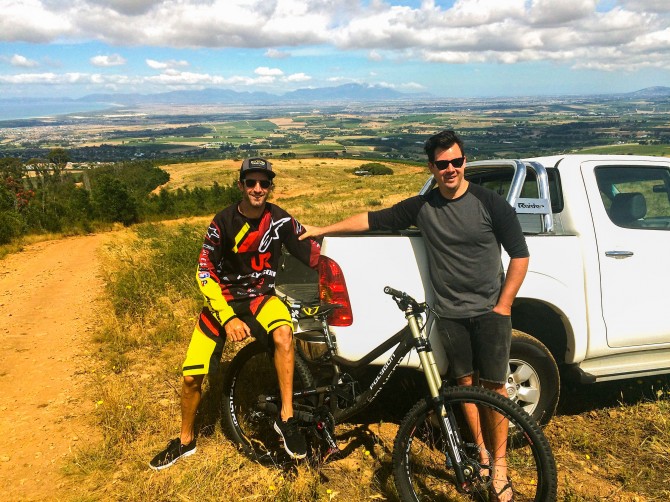 Jonty Neethling / Mecanic , media rider, South Africa:
"Andrew and I have wanted to be on the same team since we were kids, so to have this opportunity is a dream come true. I can't be more excited to be working with everyone and who better for Andrew to have in his corner than his biggest Fan. I mean I might have taught him everything he knows… but not everything I know just yet 😉 "
Fabien Cousiné / Team owner , rider, France :
"End of in 2011 when I gave a call to Mick to speak about riding for the team, he told me about his sister Tracey and how they would love to ride in the same team , few months later, they were both standing on the podium at a World Cup in the team. This can explain how confident I am about "Needles" joining the team with Jonty helping him as his mechanic because family stories work!
I also think Andrew is at a stage in his career where his experience, his fitness and his strong motivation are crossing path to make a great combo and I have no doubt Andrew will ride with style his new Polygon to get back on world cup some podiums."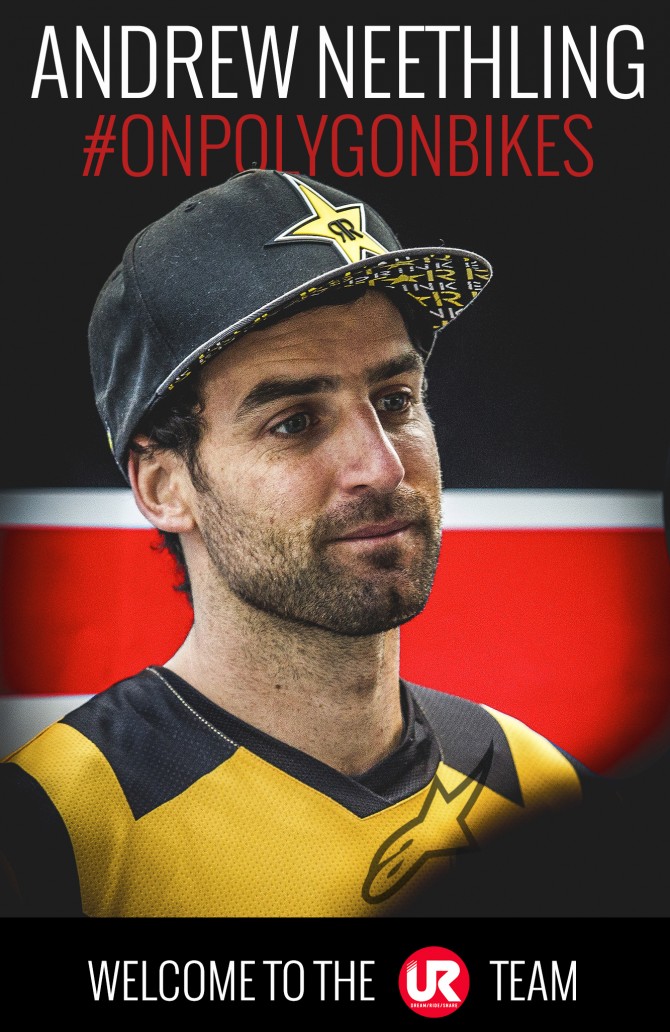 https://www.facebook.com/URteam1
http://www.polygonbikes.com
https://www.facebook.com/andrewneethling00
Featured in this Post
Comments