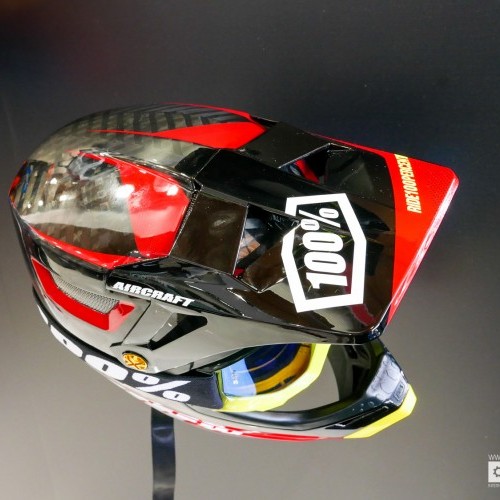 Introducing the Aircraft
Sun 1st Nov, 2015 @ 12:30 pm
100% Have just released the information about the new Aircraft Helmet, we were lucky enough to see this at Eurobike this year and it is looking rather spectacular! This isn't just another off the shelf helmet from Asia, the Aircraft has been designed from the ground up with safety at a premium. It utilises a Carbon/Kevlar composite shell and is very light, sadly we didn't have our scales with us and there is no word from the brand on the exact weight, as soon as we get our hands on one we'll be sticking it on the scales. With 25 vents the name Aircraft is a clue as to one of the key features of this lid, 100% are claiming it as the most ventilated DH helmet on the market.
It's been engineered with 3 shell sizes and 3 EPS sizes to ensure the perfect fit, the liner is of course fully removable and there is an emergency release for the cheek pads so you can get the helmet off in an emergency without risk of injury. There is also integration for inflatable emergency release systems and it is, of course, compatible with most of the neck brace systems on the market. It comes with a padded storage bag with integrated goggle pocket and is on the market for $400…
The Aircraft comes in 4 colorways: Bi Turbo Blue, BI Turbo Red, R8 White, Raw Black and is available in 5 different sizes: X-Small, Small, Medium, Large, X-Large.
Features:
Ultra-light design featuring aerospace Carbon/Kevlar composite shell.
Active cooling system maximises airflow offering more ventilation than any other helmet.
Washable, antibacterial comfort liner, cheek pads and chinstrap covers.
Emergency release cheek pads for quick, safe removal.
Integrated compartment accepts inflatable emergency release systems.
Compatible with most popular neck brace systems.
Titanium D-Ring buckle provides a secure fit while saving weight.
Engineered with 2 shell sizes and 3 EPS sizes to achieve the perfect fit.
Adjustable visor with machined light-weight aluminium screws.
Durable helmet bag with integrated goggle pocket included.
Accessories: replaceable visor, mouthpiece, comfort-liner, cheek pads, and visor screws.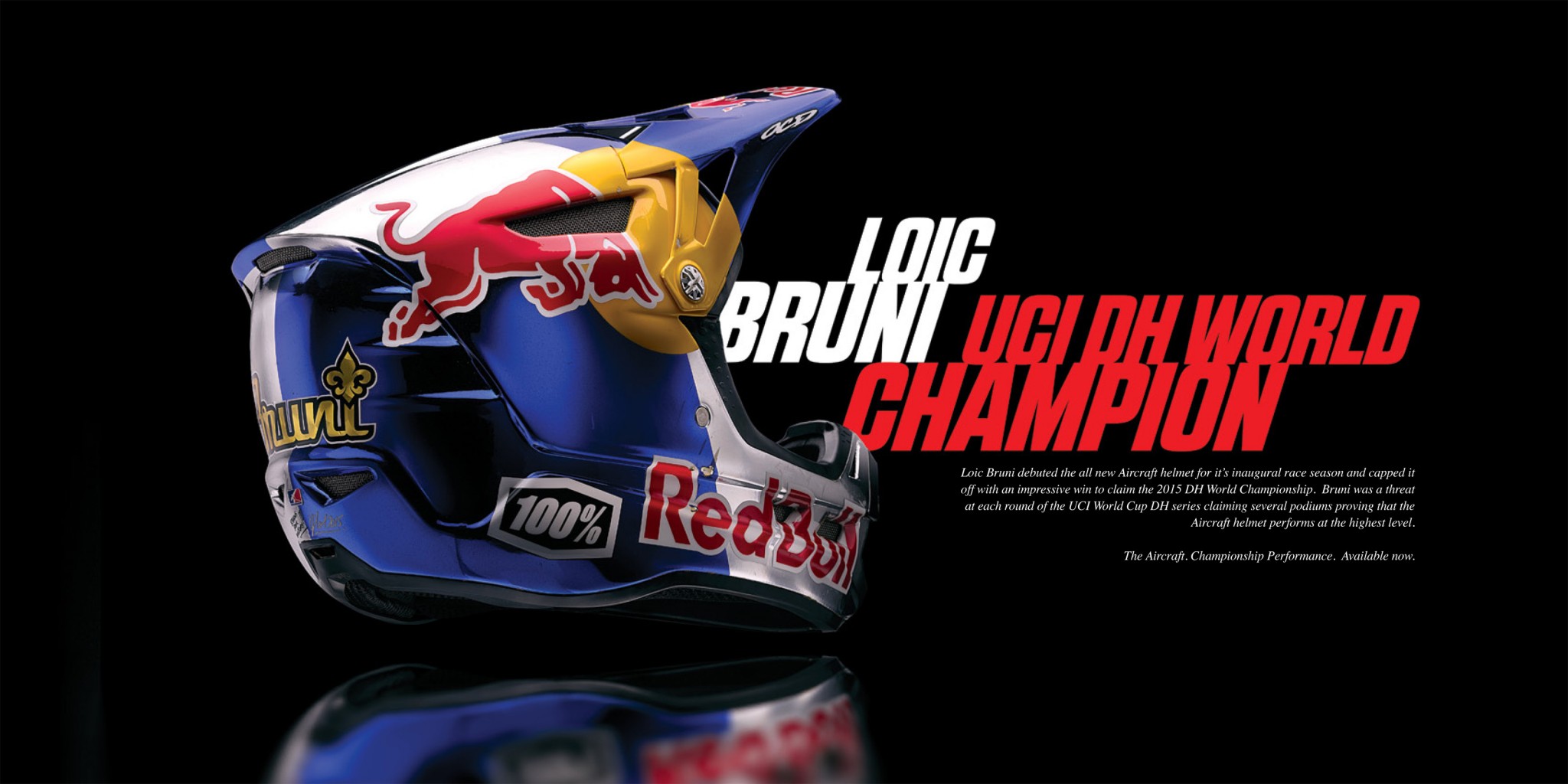 Featured in this Post
Comments