JEFFSY – Your New Best Friend
Do you hate 29ers? Do you hate Jeffsy? The new trail bike from YT industries is a 140mm 29er with DH pedigree, sounds like it could be set to further alter mountain biking perceptions of what constitutes a trail bike. Take a look at the deets from YT and decide for yourself…
It's finally official: JEFFSY is the brand new Trail Bike by YT Industries. A 29er with 140mm of travel and of course, packed with a whole lot of gravity potential. For weeks YT was providing one key message to mountain bike magazines and social media channels: #IHATEJEFFSY.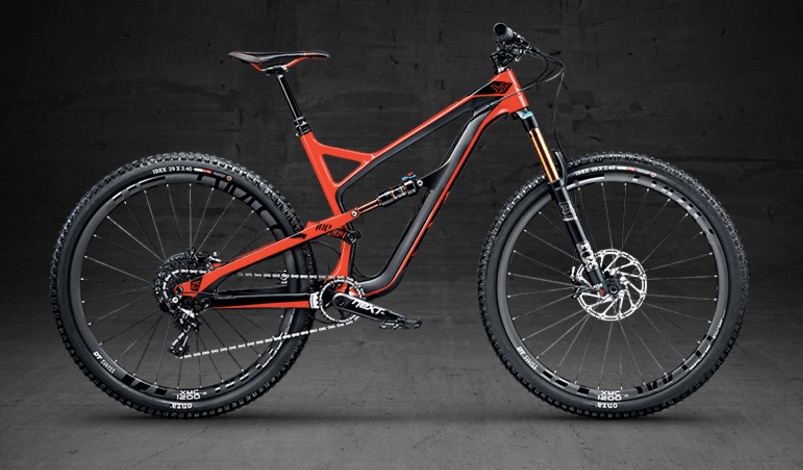 Various rumors were floating and even women's right activists furiously called YT to find out more about JEFFSY. With JEFFSY, the guys and gals out of Forchheim attack the Trail Bike category and get rid of prejudices regarding 29ers. YT's latest bike is definitely the most gravity-capable Trail Bike on the market: a downhill-ready geometry, a voluminous but light frame and a
compact silhouette with superb specs.
CTO Stefan Willared and his team put in the work of three years to develop JEFFSY. When they started the design for a new bike, it was not their goal to develop a 29er. Their main questions were: What does the perfect Trail Bike even look like? And what is Trail Biking, the YT way?
At the beginning, nobody would have thought that they would come up with a 29" bike but they were open to all sorts of different concepts. The guys had one mission on their schedules: Developing a true trail-rocket which is comfortable and smooth to ride on, ready for you to shred hard and still has looks to kill for.
After countless tests and variations, they quickly realized that the larger wheels definitely fit in brilliantly with YT's gravity genes. However, what does this actually mean?
The Virtual 4 Link suspension technology, which has already proven itself on the TUES and CAPRA is also equipped on JEFFSY's rear end. The frame has a downhill-capable geometry and JEFFSY already had observers doubting if they are actually looking at a 29er.
The 66,8° head tube angle is one of the most aggressive ones of the Trail Bike category. The low bottom bracket lets you sit directly in the sweet spot of the bike. With the equipped Flip Chip technology, the rider has the option to either ride JEFFSY in a high or low position, the latter responsible for a bigger BB drop and a more aggressive head tube angle. The low stand over height, the wide riser handlebar and the compact chain stays ensure optimal and completely atypical handling for a 29er.
YT doesn't accept any compromises; therefore, the length of the rear triangle is optimized for each frame size. Sounds like
JEFFSY is the perfect all-round bike out there.
Production: RyyS
Featured in this Post
Comments