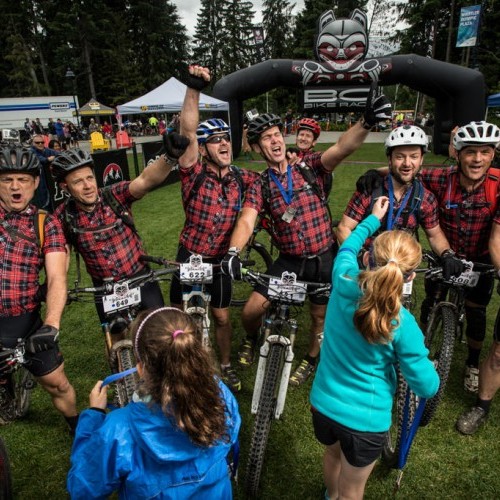 The BCBR Experience: Day 6 – Squamish
Thu 6th Jul, 2017 @ 9:30 am
Win a Peaty's Complete Bicycle Cleaning Kit this issue in our FREE subscriber prize draw.
Oh flippin' YES! XC racing just got a whole heap sexier as British Columbia opened its doors to the BCBR. After spending five days visiting coastal communities, racers head deeper into the British Columbian mountain bike mecca along the famous Sea-to-Sky corridor.
Day 6 – Squamish
Squamish has been a long-time favourite stage amongst racers. The trails they experience – Half Nelson, Powerhouse Plunge, Hoods in the Woods, and many more – have become known worldwide and are bucket list items in their own rights. Home to many talented trail builders and a passionate group of volunteers, Squamish boasts a diverse trail network that has something for everyone and all abilities.
Dream Wizards Owner, trail builder Ted Tempany moved to Squamish years ago when he realized the potential to build modern mountain bike trails within the existing foundation provided by the town's logging heritage. Last year, he and his daughter watched the BCBR racers fly down Half Nelson 'hooting and hollering' and as he tells us in the video it was the best reward for his hard work.
Among the field of international racers this year, we have Squamish locals; trail builder, Rob Phoenix and professional racer, Quinn Moberg. Will Quinn take the win in his backyard again? Only time will tell!
Featured in this Post
Comments