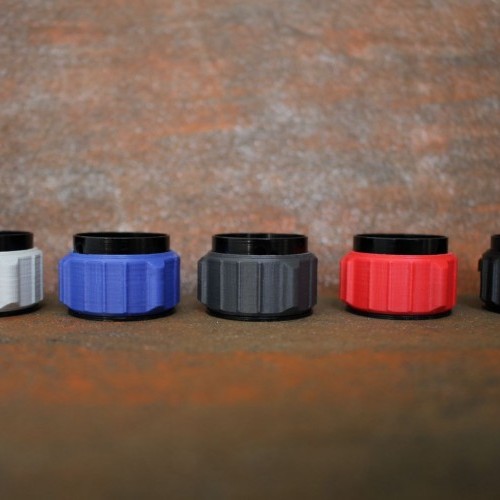 Zirbel Electronic Twist Shifter & Wisent Cockpit
Fri 25th Aug, 2017 @ 3:30 pm
How about this for a Dragon's Den style innovation? Zirbel presents a sleek, slick-shifting twist shifter that allows riders to keep their thumb in contact with the bar at all times, allegedly improving control and reducing weight. Think it's a good idea, or is it a passing fad? There may be some advantage in reducing cockpit clutter…
Wisent Cockpit
There are two types of handlebar: flat bar and riser bar
– Flat bar: Material Carbon, Sweep 9°, Finish Matte UD carbon, Clamp diameter 31.8mm
– Riser bar: Material Carbon, Sweep 9°, Rise 5°, Finish Matte UD carbon, Clamp diameter 31.8mm
From each type of handlebar there are two versions: length 750 and length 680. You can cut 750 to length 690 respectively 680 to length 590 and the Twist Shifter will fits always well. The Wisent Cockpits are very robust and lightweight.
– Flat bar: 750 weighs 182g and 680 weighs 168g (average weights)
– Riser bar: 750 weighs 176g and 680 weighs 163g (average weights)
Zirbel Twist Shifter weighs 17g
It depends on handlebar length and amount of Zirbel Twist Shifters (one Twist Shifter if 1x11s or two Twist Shifters if 2x11s), but the Wisent Cockpit will be below 200g most of the time.
We will deliver the Wisent Cockpit with standard Twist Shifter design and color. One design for MTB and one design for Fitness/Urban bikes. The Twist Shifter Ring for Fitness/Urban bikes has larger ridges, compared to the Twist Shifter Ring for MTB. Because for MTB riders wear gloves and therefore the ridges are smaller. If customer wishes special design or color just let us know and we will provide personalized Twist Shifter Ring in very short term. You can send us a rough drawing  and we will 3D print your own Shifter Ring.
The Zirbel Twist Shifter allows very fast and intuitive shifting. For shifting you doesn't have to lift the thumb, therefore you have always full control of the handlebar.
The price of the Wisent Cockpit depends on one or two Twist Shifters and which electronic drivetrain should be actuated with the Twist Shifters. For example Wisent Cockpit with one Twist Shifter for Shimano XT Di2 1x11s setup costs 250 EUR.
Featured in this Post
Comments