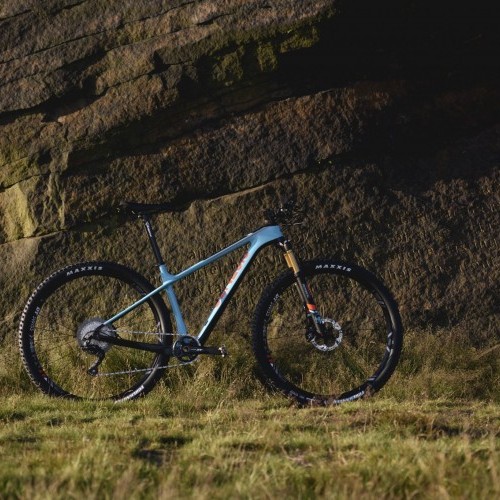 Genesis Launch New 2018 MTB Range
Mon 11th Sep, 2017 @ 12:30 pm
Not just fine purveyors of the fabled 'road bike' Genesis also know how to put together a jolly good mountain bike to tickle the tastebuds. Get a load of their new 2018 range right here. You never know, you might end up riding one of their steel street bikes soon.
It's that time of year again, where we can proudly show you what Genesis has spent the last year developing in the secret workshop; the product of 12 months of hushed conversations, frame drawings and geometry charts, surreptitious test rides and countless water bottles downed.
And we're pretty excited about the MY18 range. There are two new models – the Fugio and the Mantle – both designed to offer unrivalled performance while offering that one quality that Genesis guarantees with its bikes: a ride with a smile on your face.
Outside of that, the new TarnTanium is a true thing of beauty, perhaps only rivalled by the renaissance of the Volare steel framesets, now available disc-brake ready for the very first time.
We've added the highlights from the MY18 range below, but you can see the full line-up on the Genesis Bikes website. Enjoy.
Mantle
If it's excitement you're after, then the Mantle is probably the highlight of the 2018 range. A brand new epic XC race bike, the full carbon frame helps to smooth out the ride and keep the weight down, making for an enjoyable and responsive ride.
Coming in two flavours for its debut year, the Mantle 30 features a Shimano Deore XT 1X drivetrain paired to a Fox 32 Step Cast fork, all rolling on DT Swiss M1501 29" wheels. The 20 switches out XT for SLX and a slightly lower end set of DT wheels, but keeps the fork to offer a more affordable – but just as enjoyable – way into this new off-road machine.
Pricing:
Mantle 30: £3,599.99
Mantle 20: £2,599.99
Mantle frameset: £1,499.99
Tarn, TarnTanium & Tarn 29
A firm favourite for year, the Tarn gets a jaw-dropping update for 2018 with a brand-new titanium frameset. Paired to a 27.5+ carbon fork, the TarnTanium might just be the best-looking frame you'll see on any trail this year.
But never fear, the tried, tested and loved steel tarn is still going strong, and is available as both a complete bike – as the Tarn 20 – and a frameset. And for you big wheel lovers out there the Tarn 29 is available to scratch that itch.
Pricing:
Tarn 20: £2,199.99
TarnTanium frameset: £1,999.99
Tarn 29: £1,799.99
Tarn frameset: £599.99
Featured in this Post
Comments