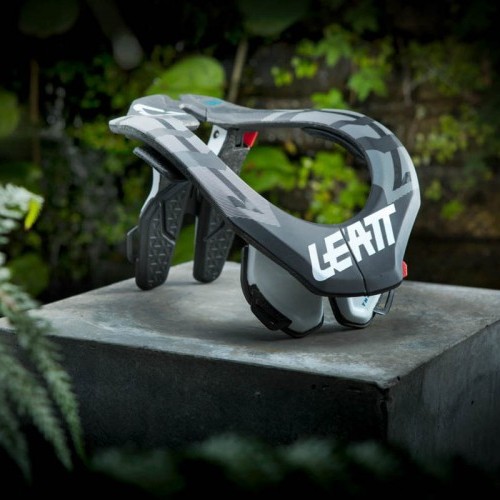 Leatt DBX 3.5 Neckbrace and DBX 2.0 Helmet Win 2018 Design & Innovation Awards
Fri 19th Jan, 2018 @ 9:30 am
Leatt are today celebrating receiving two 2018 Design & Innovation Awards for their DBX 3.5 Neckbrace and DBX 2.0 Helmet. After investing more than 6.000 man-hours in evaluating cycling-market's hottest products for 2018, the official DIA jury stated:
"The latest neck brace to be launched by the experts in neck protection, Leatt, represents their most lightweight and affordable model ever produced. The Leatt DBX 3.5 is a convincing display of design with a simple yet well-considered structure. …. Quite simply, it's a neck brace that you'll be stoked to wear."
The DIA is the 3rd international award for the 3.5 Brace in 6 months, having already won Eurobike & Interbike Innovation awards.
On the DBX 2.0 Helmet the jury stated:
"… Retailing at just € 119, the 300 g helmet comes with all the relevant safety-enriching features that were once exclusively the preserve of pricier models. Most notably, the DBX 2.0 features the brand's own 360° Turbine technology, which is claimed to both minimize rotational forces in the event of a crash while vastly increasing protections with its energy-absorbing material. …. Highly comfortable with outstanding value for money, the Leatt DBX 2.0 is an admirable option for safety-conscious mountain bikers."
Featured in this Post
Comments