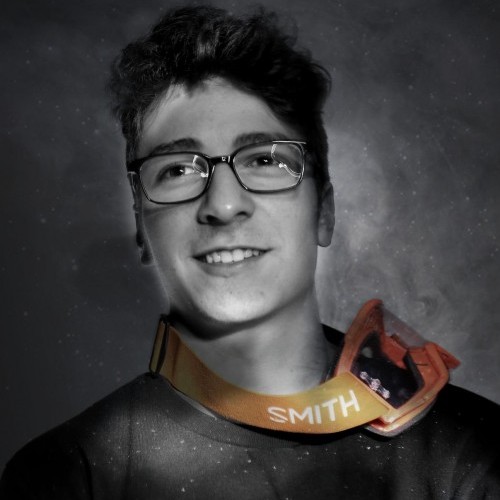 New Rider & Sponsors for the Commencal Vallnord Enduro Team
Sun 21st Jan, 2018 @ 3:30 am
The Commencal Vallnord Enduro Team is happy to welcome Theotim Trabac as their new rider! The young French rider showed his potential by winning in U21 category the Enduro World Series in Millau last year. This season, he will race in the same category and we're happy to support him in his chase for more podiums!
Theotim:"To be part of this Team is just amazing! I was already riding a Commencal bike for the last two years (Commencal Lac Blanc DH team) and now, it's great to be part of a fully Enduro focused team! I can't wait to ride and practice with, Cécile, Cedric and Yoann, I'm sure they have a lot to teach me! A few years ago, I would have asked for an autograph from Yoann and now I'm on the same team! It's such a crazy feeling! I'm glad to continue to ride on Commencal too because I always loved the brand and the bike. My plan for this season is to race all the Enduro World Series except the two first in South America. I would like to be on more podiums and another win would be sick!".
As Cecile Ravanel hinted at the end of last year, she might not race the full EWS calendar! She would like to make some space in her schedule to prepare for other events like Crankworx and maybe even some DH World Cups! She's not fully decided yet but she's still full of motivation to challenge herself and keep having as much fun as possible! Stay tuned!
Yoann Barelli plans to race as much of the EWS series as his new life circumstances allow. His 9th place in Madeira and his 7th place in Whistler last year show that he's still very much on the pace however as a new father he would obviously like to spend as much time as possible at home in Canada with baby Anna! We can expect to see Yoann on the start line of at least six EWS races in 2018.
Cédric Ravanel will continue to race and also be in charge of the team, making sure all of his athletes are in the best condition possible: "I can't wait to see Theotim racing! He's not 20 yet but he already won an EWS in U21, which is awesome! He's super motivated and I really like how he communicates, through his pictures and funny videos! I'll be here to teach him as much as I can, Cecile and Yoann as well, and I'm sure it will be a big plus for his future!".
Concerning our partners, the team is pleased to welcome SPANK as our new wheels supplier! The riders will race on OOZY and SPIKE wheels which are already used by the Commencal/Vallnord DH Team. This new partnership increase the link between Commencal and SPANK which makes everybody happy!
Fabric are stepping up their support, now supplying saddles as well as their cagesless bottles! The team will ride on the 'Radius' saddle.
The adventure continues with Commencal and Vallnord which stay as title sponsors! We're very happy to stick with all our other sponsors: SRAM MTB for transmissions and brakes, RockShox for suspension, SMITH for goggles, open face helmets and eyewear, Hutchinson for tires, KENNY will continue to be the clothing sponsor for the Ravanel's and Theotim and DAKINE for Yoann. Northwave for shoes, Renthal for cockpit, Boeshield T9 for lubricant, Huck Norris for anti-flat tire inserts and Crank Brothers for pedals!
For supporting sponsors, we continue with E13, Effetto Mariposa, Pulse Session, ON Energy, Aerozine Titanium, YTOW, Ice Toolz and Go Pro!
Featured in this Post
Comments