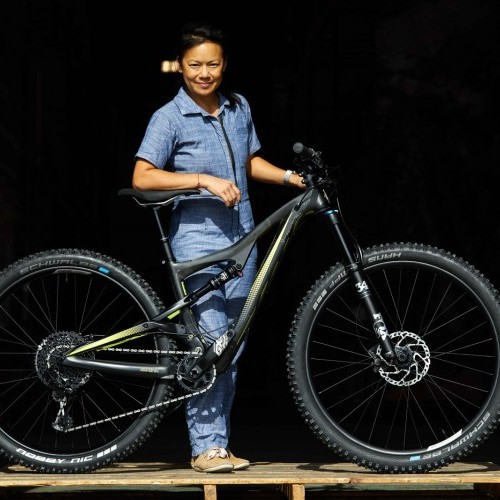 Small Ibis Ripley, Now Made in the USA
Fri 10th Aug, 2018 @ 9:30 am
MADE IN THE USA
Today, we have two big announcements to share. The first bit of news is that we're bringing back the size small Ripley, the second is that we're making it in house.
We've been quietly building our carbon fibre manufacturing facility for the past four years. The goal of the project was to test new technologies and explore the feasibility of US made production.
For our first project, Roxy (our designer and co-owner) asked us to make her a size small Ripley LS. We said yes. The end result is a frame that's nearly ~200g lighter than its overseas made predecessor and takes roughly 40% less time to manufacture.
For now, the only product we plan to produce in the United States is the size small Ripley LS.  This will allow us to start "small" and scale up. We hope to someday produce a future model entirely in house.
Want to learn more about our process? Click the link to tour our Carbon 831 lab.
BRINGING BACK SMALL
When we launched the original Ripley back in 2013, it was available in a full range of sizes. When we launched the updated Ripley LS three years ago, we made the difficult decision to discontinue the small due to a lack of demand.
We've since received enough angry emails and phone calls to realize we were wrong. The new small features several major updates, including a longer reach, steeper 75° seat tube angle, clearance for 2.6″ tires, and a massive weight reduction (courtesy of the US made front triangle).
For the full story behind the development, click the link.
Featured in this Post
United States
910,394
49,987
Germany
71,283
Comments