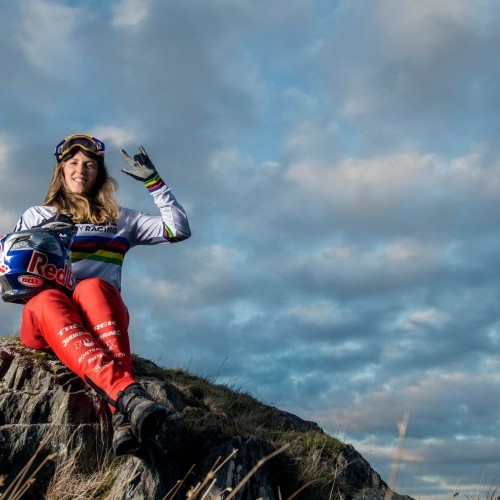 Athertons Join Trek Bike Night at Kendal Mountain Festival 2018
Mon 15th Oct, 2018 @ 12:30 am
High-flying mountain bike siblings, Rachel, Dan and Gee Atherton have just confirmed they will be joining Kendal Mountain Festival's legendary Bike Night, presented in partnership with Trek Bikes.
One of the main attractions at the UK's largest gathering of the outdoor community every November, Bike Night has become a 'must see' sell-out event, enjoyed by a large and very loyal audience.
Hosts Lee Craigie and Rob Warner will guide festival-goers through an evening curated to the brim! Unseen content, the best bike films from around the world, inspirational speakers, leading filmmakers and the added surprise of high-quality equipment to win and lust after.
Expect a packed evening with something for all bike tastes – endurance and big distances, top MTB action, astounding brand new films. All this and more, plus live music from our new 'house band'.
Jez Loftus of Trek Bikes says: "We're super excited about our new partnership with Kendal Mountain Festival. The free spirit of adventure and ethos of the festival is what riding bikes is all about and we're proud to be part of that celebration."
Kendal Mountain Festival's Trek Bike Night takes place at the Kendal Leisure Centre on Friday 16th November.
For tickets: KMF Bike Night
Featured in this Post
Comments