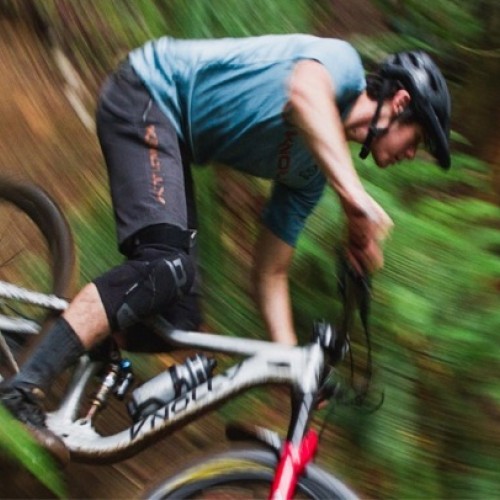 2019 Knolly Grassroots Program
Sun 2nd Dec, 2018 @ 9:30 pm
2019 marks the 6th Anniversary of the Knolly Grassroots (GSR) Program, and we are super excited about the upcoming season and the future of the program. We have had a great year and made some exciting new changes to the program. We are stoked to welcome back past team riders, and recruit new members for the 2019 season!
2019 GSR Kits
We want this program, and its riders, to look and feel like the Knation we envisioned it to be. Our mandate is that the fit, form and function of the clothing is paramount and the quality is consistent with the bikes we sell. This is why we have partnered with a local premium supplier, NEEDS FACTORY, to create the 2019 KNOLLY GSR kits. We want our riders to proudly rock the kit and for everyone to recognize that they are part of the KNATION.
NEEDS produces their clothing in Vancouver BC, which means greater efficiency and better inventory control for our GSR program. For 2019 our riders will be in a custom jersey and short which will ship with each 2019 bike purchase before the season starts.
Multiple Build Kit Options For You
We partner with lots of great companies and Knolly is one of very few vendors that offers their customers different options on their bike build. We are extending this same experience to our GSR team, giving them multiple build kit options for a truly custom bike build experience. We have worked with our partners to deliver special pricing available only to our GSR athletes. It will be easier than ever to get your dream bike!
Our Products
At Knolly we pride ourselves for taking an 'engineering first' approach to product design, and are proud of the frames we offer to the rider community. Our products are proven enduro race machines, and we are thrilled to release the new Fugitive and Fugitive LT this season! For more information http://www.knollybikes.com.
Ordering Your New 2019 Bike Is Easy
We have streamlined the order process for 2019. Our online store makes it super easy to order what you want when you want it. And while the process is tailored to the GSR program, we still include the local dealer when there is one in your neighborhood. The GSR program will have early access to certain product and throughout the year you will have the opportunity to purchase unique product in the Knolly Store.
Our Knation Is A Community
We built the Knation as a way to celebrate our athlete's successes and help them tell their stories because we want to inspire more people to ride. For 2019 we will continue to share our rider's photos, videos, and stories with the world. We will be building out this content on our Grassroots section of our website, with the goal of creating a Knation of riders across the globe. We encourage our athletes to join the conversations on our social media channels and be accessible to other riders.
Watching our racers ascend through the competition categories is only one satisfying part of the program. Another part is the comradery that is inherent in the racing community, and our goal is to heighten that experience through our racers by connecting them with the Knation.
Dealers – Get Involved
Do you race for a local shop team? Knolly supports the Local Bike Shop network worldwide and the GSR program is no different. You can contact your regional race manager directly or have your application run thru your shop team manager. Either way, we are happy to support the team, the shop, and can even handle full team sponsorships. Put us in touch with your shop manager and we can handle the rest.
Visit here to connect with your Knolly regional Race Manager: https://www.knollybikes.com/grassroots
How The Program Works
The GSR program is a simple concept: offer great bikes at great prices to great athletes of our sport. Men, women, boys, girls, fast riders, slow riders… we feel everyone should have access to an amazing race bike and have fun. The only real requirement is that you have a positive attitude on and off the race course (and on social media), and you represent yourself and the Knolly brand in a constructive way. We are also looking to support key influencers in your local ride community (i.e. Race Coaches, Team Managers, Ride Instructors, etc). With that said, we are seeking to add upcoming talent to this program.
We are accepting applications for new members of the KNOLLY GSR Program. To apply and find your Knolly regional Race Manager: https://www.knollybikes.com/grassroots
Happy riding and we look forward to a great season with you!
The Knolly Team
Featured in this Post
Comments