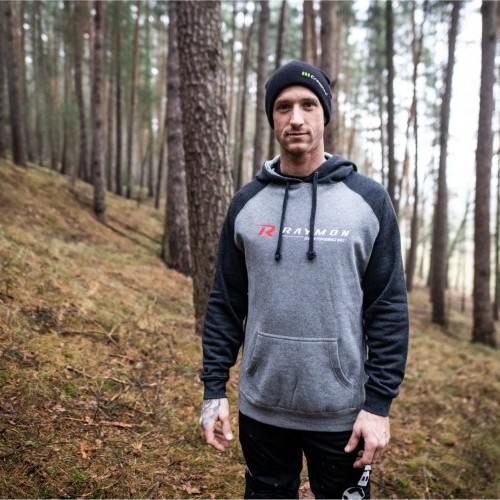 Johannes Fischbach Is New R Raymon Brand Ambassador
Tue 5th Feb, 2019 @ 3:30 am
Germany's fastest Downhill Pro Johannes Fischbach from now on will start off with R Raymon bikes. Therefore "Fischi" who has won several German championship medals in Four Cross as well as Downhill, will become the second Brand Ambassador, after DTM rider Bruno Spengler. He will not only prove his experience on the international racing tracks, but also as a supportive test rider for the product development of the "German Performance Bikes".
After a long injury break, Fischbach wants to attack again. And the R Raymon Racing pro rider's racing calendar is already filled with World Cups, Europe Cups and City Downhills. His first start in the new jersey is already on February 9th, 2019, during the world's hardest City Downhill Classic in Valparaiso/Chile. For this race, Fischbach will ride a R Raymon Downhill prototype. Moreover, his fleet consists of a SevenTrailray 9.0 as well as the E-version, the E-SevenTrailray 11.0.
"As far as I can remember, I have always been sitting on bikes of every kind, always trying to test the boundaries of what is possible. I'm looking forward to the cooperation with R Raymon and I'm positive, that we will be very successful together", anticipates Johannes Fischbach. "A young Team, quick decisions and lots of possibilities to actively participate – what else could a professional athlete be wishing for?"
Even PEXCO GmbH's COO, Felix Puello, is looking forward to the cooperation with Johannes Fischbach: "In just over 18 months we have managed to have the second R Raymon range at our disposal and now we can welcome the second pro athlete in our Team. For us, Johannes is not just an excellent rider, he will also represent the brand during the most important Bike Festivals, fairs and selected dealer events."
HEY! HO! LET'S GO!
Featured in this Post
United States
910,394
Germany
71,283
Comments