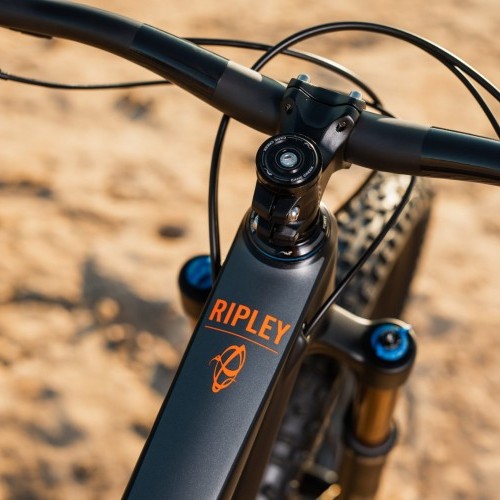 All New 2019 Ibis Ripley
Wed 1st May, 2019 @ 3:30 pm
The Ibis Ripley is a highly adaptable creature known to thrive in any location. We've traveled to the high desert plains of Utah to see the newest variant of this species. Here, a pack of Ripley's will travel for hours on end, often covering great distances in the search of beer and a burrito. In the pre wagon wheel era, the Ripley was a pivotless aluminum soft tail but over two decades of human refinement is has evolved a 120mm travel carbon skeleton. To further its rise to the top of the evolutionary chain, the Ripley has adopted the slacker head angle, longer reach and steeper seat angles of its stable mates in the Ibis Genus.
To find out more about this remarkable apex predator, head to the Ibis Cycles website: https://www.ibiscycles.com/bikes/ripley/
The new Ripley retains the 130mm of front travel and 120mm of ultra efficient dw-link rear travel as the original, but has been given a fresh dose of the longer, slacker and steeper treatment.
This Mini'Mo has been slackened out by one degree, to 66.5º. The seat tube has moved forward by three degrees, to 76º, which has pushed the reach out by ~45mm across all four sizes (S, M, L, & XL). We've also lopped 12mm from the chainstays, bringing them to a manual-happy 432mm. To go with its shreddy new style, the Ripley also receives more progressive suspension kinematics.
It's in the details
One of the other features we're proud of is the low frame weight. We shaved half a pound by switching to the Ripmo lower link. The result is a frame weight of just five pounds without shock, but with the same stiffness as the Ripmo. And, like all our frames and wheels, it's backed by our seven year warranty.
We'd also like to point out the 185mm dropper post compatibility across most sizes (125mm on the small), trick internal cable routing, room for 2.6″ rubber, and removable ICSG 05 tabs.
Featured in this Post
United States
910,394
49,987
Germany
71,283
Comments