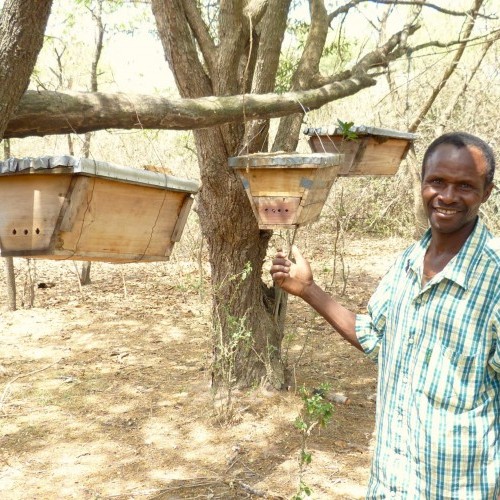 Kilimanjaro Race in Tanzania Funds Agriculture Development
Wed 15th May, 2019 @ 6:30 pm
Kilimanjaro 2 Natron MTB Stage Race has partnered with Tanzanian development group One World Sustainable Livelihood  (OWSL) to assist resource-poor smallholder farmers in Tanzania. The race will put 50% of 2019 profits into sustainable and reproducible education-based projects. The goal is to work alongside farmers to help them achieve food security for their families.
K2N is a 4-day race through the scenic and seldom traveled backcountry of northern Tanzania. Cyclists race across stunning landscapes from the slopes of Kilimanjaro to the shores of Lake Natron. The 2019 course covers 250 kilometers (155 mi) and features 4000 meters (13000 ft) of climbing.  K2N offers varied terrain, spectacular wildlife viewing, and the opportunity for racers to experience an incredible new culture.
Now in its second year, K2N was founded by race director Brett Harrison to fund agriculture development.  Brett has lived and worked full-time in community development in Tanzania since 2009; Four years ago he determined to combine his passion for assisting local farmers with his zeal for mountain biking.  K2N is the result of this marriage, providing funds for agriculture projects in the areas of conservation agriculture, fish farming, beekeeping, rainwater harvesting and more.
The June 11-14 field will include Tinker Juarez (Cannondale), Trevor DeRuise (KTM), Anka Martin and Katie Holden (Juliana).  Fewer than ten spots remain.
"I think the coolest thing about K2N is how it came about and why. Brett has been living in Tanzania for years, helping local farmers improve their agricultural systems to feed their families. Wanting to shine a global light on the problem and raise funds to further his mission, he used his passion for mountain biking to come up with a solution. That solution was putting together one of the most incredible races on the international stage race calendar. It's not every day you get to race mountain bikes up Mt Kilimanjaro for a good cause."

– Trevor DeRuisé, KTM
K2N is a production of Red Knot Racing and Ahsante Tours. Event information and racer registration can be found at k2nstage.com.
Follow K2N at instagram.com/k2nstage and facebook.com/k2nstage.
Featured in this Post
Comments