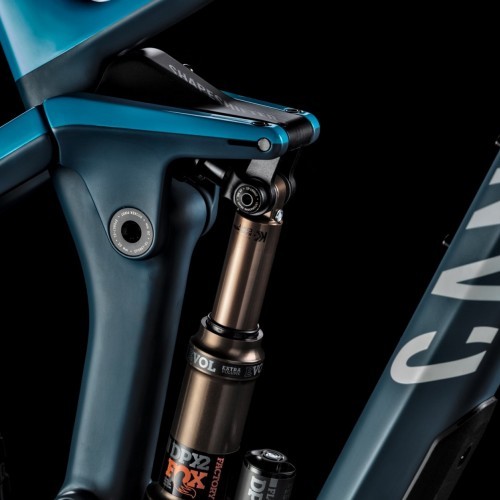 Canyon Celebrates U.N. World Bicycle Day with Free Shipping
Mon 3rd Jun, 2019 @ 6:30 pm
"Inspire riders to ride." For everyone at Canyon, that's more than just a broad statement. It's our mission. And we've got good company: Only back in 2018, the United Nations (UN) declared June 3rd officially the "World Bicycle Day". A day for sure to celebrate.
More than 200 years old, represented by more than a billion pieces worldwide and still growing strong, used on literally every continent, in every country, through all educational layers, and now developing into potentially the most promising means of future transportation, the bicycle tells a truly unique story. A story we at Canyon absolutely admire. A story we absolutely love to share.
Riding a bicycle has positive effects in just so many aspects: it's healthy, environmental-friendly, and contributes to economy in such a good way. Only in Europe, bicycle tourism is connected to more than 500,000 jobs, approximately 44 billion Euros are earned in that segment. And cycling also directly contributes to people's health: commuting by bike lowers a society's mortality rate by 28% compared to non-cyclists, "by the way" saving tons of CO2 by not taking a car or comparable means of transportation. In the EU, again, cycling saves 16 million tons of carbon dioxide, which equals the overall emission rate of Croatia. Looking at developing countries, riding a bicycle means simplifying the access to education, it makes longer distance trips safer, and open remote job markets to a larger community. Initiatives like World Bicycle Relief commit themselves to strengthen these well worth supporting developments.
Canyon is proud of being a part of this amazing bicycle cosmos. "Democratize performance", that's what Roman Arnold set out to establish when he started the business back in the 1990s. Being a passionate rider and racer himself, the founder and CEO of Canyon Bicycles always lived and still lives the true spirit of what cycling stands for: freedom, self-determination, performance, the quest for the best inside yourself. In 2019, Canyon Bicycles is living this spirit of cycling around the globe, powered by almost 1,000 employees who absolutely embrace what cycling brings to the world. Ever since being established, Canyon strongly grows in both speed and volume. The last 10 years have seen an increase of global turnover from 38.5 mio euros to 233.4 mio euros. Today, we directly sell bicycles to more than 100 markets worldwide, operating 17 international teams besides our HQ crew in Germany, realizing a turnover of 257 million Euros in 2018.
On June 3rd 2019, we'd like to celebrate World Bicycle Day with every cyclist around the globe. We've asked our highly successful sponsored pro athletes to share their most inspiring moment on the bike. We've reached out to the many ambassadors riding our bikes every day to tell their most appealing story connected to cycling. And we've encouraged those 1,000 members of our family to ride their Canyon especially on this day.
To empower even more people around the globe to have performance democratized, on World Bicycle Day 2019 Canyon offers free shipping to every customer around the globe. No matter where you live in, if close to our Canyon.Home in beautiful Koblenz, Germany, or at one of the most remote places like New Zealand, we want every potential cyclist to become a part of this growing global family.
Get inspired. United.
#worldbicycleday #mycanyon
Featured in this Post
Comments