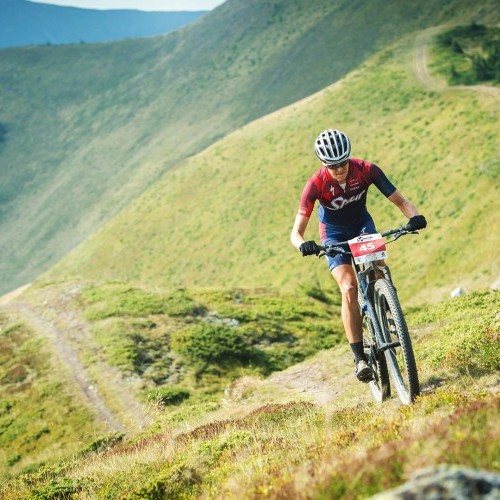 Only 2 Days Left Until Carpathian MTB Epic Starts!
Wed 31st Jul, 2019 @ 1:30 pm
MTB at its best! Elite riders from all over the world and passionate amateurs are ready to start their journey at Carpathian MTB Epic 2019.
Bucharest, July 30th 2019: Carpathian MTB Epic ("CMTBE"), the most important MTB multi-stage competition in Romania, is scheduled to start in 2 days, on August 1st, in the heart of the country, Cheile Grădiștei – Fundata, near Bran, also known as Dracula's Castle. Over 220 top riders from all over the world, from more than 20 countries, but also passionate amateurs up for high adrenaline adventures and magnificent sceneries have registered for the third edition of the competition that offers unique, memorable experiences.
MPG Romania, the organizer of the event, has intensely prepared the marked trails summing up 158 km into wild Romania, spectacular areas, some even protected, and 7,450 m of epic altitude gain. The Elite riders taking part at this event will have the chance of winning 80 UCI MTB XCO points, and also trophies, medals and financial awards, plus special gifts from the sponsors. The total amount of the cash prizes amounts to 8,550 euros.
The event is becoming a tradition in the sport's world and the third edition lines up at the start famous riders, national and international champions, like the Swiss Ariane Lüthi, winner of CMTBE 2018, multiple winner of Absa Cape Epic, no. 1 in UCI XCM 2018, or the Slovak Tomas Visnovsky, winner of CMTBE 2017, national champion of Slovakia, but also Raul Sinza, the best ranked Romanian of last year's CMTBE. Also, Guy Sessler, Israel XCO national champion of 2018 and Ada Xinxo, Catalonian national champion of 2019 and constant top 5 ranking rider in the competition, accepted the epic Carpathian challenge. Vitor Gamito, Olympic champion, winner of Portugal MTB Tour and Gold Nutrition Ambassador, returns to Carpathian MTB Epic 2019 with a special project which involves a multimedia review of the race through the eyes of a pro. Their performances and the ones of all other racers, but also useful information of the MTB fans, will be available live and constantly updated on Carpathian MTB Epic Facebook page.
The Race-Village of Cheile Grădiștei-Fundata is awaiting its guests with Olympic-level all-inclusive services and a warm, friendly atmosphere. Besides the accommodation and meals, the participants can enjoy a chill-out zone, physiotherapy and massage area, plus bike wash, mechanical and maintenance services, day and night bike-park. At the end of the event, they are invited to a traditional Romanian fare-well dinner, having as special guest Count Dracula.
To sum up, Carpathian MTB Epic 2019 is an unforgettable experience, a limit pushing journey in beautiful scenery, which offers two options to participate:
A multi-stage 4 day race, between August 1st and 4th, which includes a Prologue and 3 stages with a total of 158 km of trails and an altitude gain of 7,450m.
A one-day race, on August 4th, of a 43 km tracks and an altitude gain of 1,800m.
Let the adventure begin!
CARPATHIAN MTB EPIC by MPG – Wild. Rugged. EPIC.
August 1st-4th 2019, Cheile Grădiștei Fundata
Official Website: http://www.carpathianmtb.ro/ro
Official Film Best Of 2018: https://www.youtube.com/watch?v=FP–Hb6Fuek
Facebook: https://www.facebook.com/carpathianepic
YouTube: https://www.youtube.com/channel/UCWOee6yoPeN8ZTRW9ZGQZow
Comments