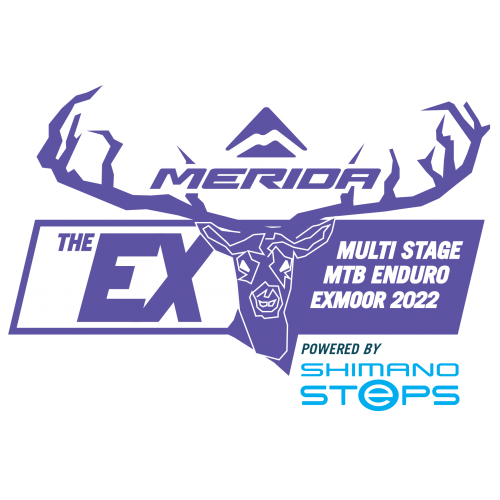 The Merida Ex – Pre-Registrations Open March 6th
Fri 11th Feb, 2022 @ 3:30 am
Win a GO3 Camera by Insta360 this issue in our FREE subscriber prize draw.
THE MERIDA EX 2022 powered by Shimano STEPS returns in 2022
The MERIDA EX powered by Shimano STEPS is set to return for 2022, once again taking place amongst
the rolling hills above Minehead on the 16-18 th of September. Variously described by the press as "one
to stick on your bucket list" and "one of the best mountain biking events in the UK", the unique,
boutique vibe continues with just 80 riders getting the chance to challenge themselves over three
unforgettable days of mountain biking. Check our review in IMB issue 67  https://www.imbikemag.com/issue67/?page=15
More than just a race, THE MERIDA EX powered by Shimano STEPS is an adventure filled with punishing climbs, beautiful singletrack and stunning descents on some of the least ridden trails in the country. More than 20 timed special stages will be on the agenda, spread over approx. 110 km of riding, but it's about much more than that, as previous attendees have said: "it's about having a great time, regardless of results, and that's what the MERIDA EX enduro had totally nailed".
Riders ride, eat and celebrate with fellow racers and are treated to the best locally sourced food and drink Exmoor has to offer all as part of the all-inclusive entry fee; all you need to do is pitch a tent or pull up a van and the rest is taken care of.
Following the overwhelming feedback from the 2021 event, the Exposure Lights' Night Enduro' stages will also return, providing the riders with some exhilarating night racing action followed by scrumptious food just meters from the finish line of your final night riding stage.
On top of that, THE MERIDA EX powered by Shimano STEPS will feature another 'event' over the weekend. There will be the optional, stand-alone 'Raceface Enduro Time Trial' for all the early arrivals on Thursday afternoon. This new addition will give the riders the chance to warm up for the main event, test their strength and skills, and 'pre-race' one of the key race stages of the weekend without all that negatively impacting their overall ranking.
DETAILS OF OUR 2022 EVENT:
The entry all-inclusive entry fee for our 2022 event is: £375
6-8 gravity special stages each day with dibber timing system (blind racing format – i.e. no training or inspection of the stages prior to the race)
35-45km of riding a day with approx. 1,500 – 2,300m climbing each
NEW FOR 2022: Thursday afternoon stand-alone 'Raceface Enduro Time Trial' (further details TBC)
Exposure Lights Friday Night Enduro stages
A fully marked course
Uplift at the start of each day
Medical cover and marshals throughout
On-course water stations
(Enduro-) World-famous vintage tea stop
Scrumptious locally sourced food and drink (breakfast/lunch/dinner)
A free bar on-site if you fancy a few beers or ciders!
Comfortable camping facilities, including quality showers and flushing toilets
Evening entertainment
THE EX jersey
Yoga classes
E-bike charging facilities
And lots more…
ENTRY DETAILS – PRE-REGISTER NOW:
As in the previous years, THE MERIDA EX powered by Shimano STEPS required riders to pre-register. Only pre-registered riders will receive the necessary private entry link the day before the online entry opens (to pre-registered riders only) on the 6th of March 2022. As the event sold out in a matter of minutes, it is essential to you 'pre-register' via the PRE-REGISTRATION PAGE.
For further details, please check the event website www.the-ex.co.uk or contact the events team on ride@the-ex.co.uk.
A BIG THANKS!
Besides MERIDA BIKES and Shimano STEPS we are also excited to announce our event partners for 2022: National Trust, CAMS, Bontrager, Raceface, CarbonCycles, DiscoBrakes, RideGuard, Bristol Beer Factory and Exposure Lights. More to be announced soon.
Featured in this Post
Comments