Danny Hart Wins BDS Round 2 At Fort William
Danny Hart and Manon Carpenter have won the second round of the BDS in Fort William, after bad weather forced organisers to bring the race a day forwards.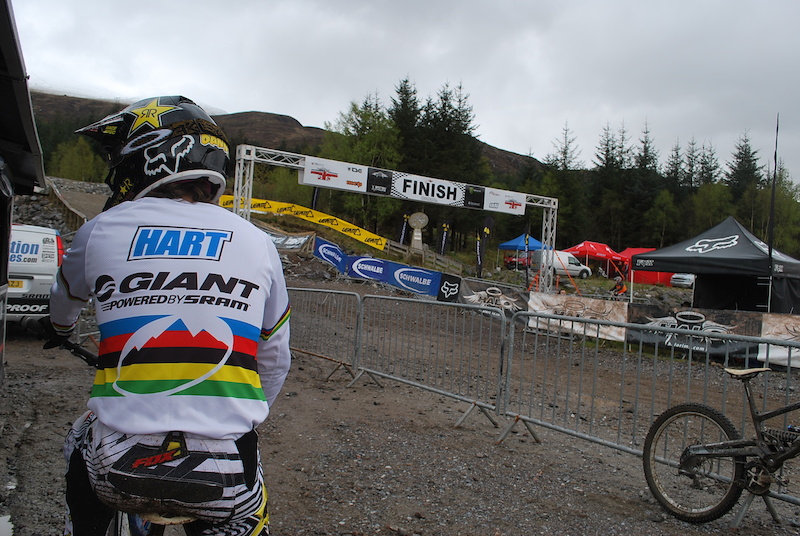 Halo BDS main man Si Paton said: "We knew from Thursday that Sundays weather was looking horrific, with severe weather warnings in place. Hence we e-mailed every racer on Thursday morning before10:30am to inform them that seeding would be moved forward to Saturday afternoon. At registration today we told riders to make sure seeding counted as it may well turn into their race runs. Come 16:00 on Saturday afternoon Nevis Range paid for a detailed weather report which forecasted a severe weather warning for Sunday, with 1-2 inches of rain and a SW wind gusting up to 100mph.
"After talks with all the major team managers, the UCI and British Cycling Commissaires as well as Nevis Range I came to the decision to cancel Sundays event and run with seeding times as race runs. We therefore went straight to podiums after 18:00 allowing everyone to pack up safely in good weather. It's never an easy decision to call an event off, especially with the costs involved to the 350 attending racers and their eagerness to ride and race. The decision was not taken lightly and overall riders, marshals and spectators safety is paramount to the Halo BDS organisation."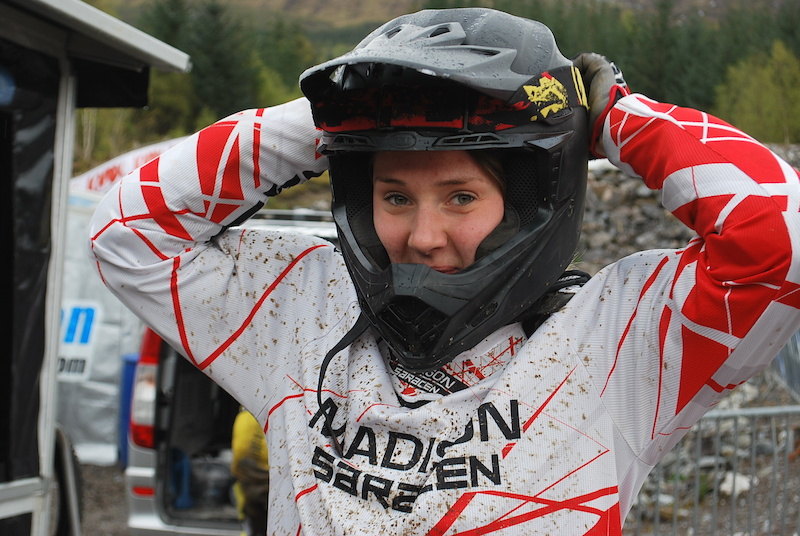 With the World Cup returning to Fort William in just a few weeks now, many riders used the race as a chance to get in some extra practice and get to grip with the course changes. It was at Fort William last year that Danny Hart began his World Cup campaign in earnest, and his win here today is even more impressive considering he lost his chain in the top motorway section and was forced to ride the rest of the track chainless!
Elite Men Top Five
1 Danny Hart 4:52.111
2 Marc Beaumont 4:52.632
3 Matt Simmonds 4:54.821
4 Remi Thirion 4:55.392
5 Josh Bryceland 4:56.896
In the women's race Manon Carpenter once again managed beat Rachel Atherton to first place, no doubt a great confidence boost ahead of the next World Cup round. Jess Stone and Emma Wareham also returned to the BDS podium finishing in third and fifth place respectively, with Katy Curd finishing fourth.
Elite Women Top Five
1 Manon Carpenter 5:31.180
2 Rachel Atherton 5:32.493
3 Jess Stone 6:07.911
4 Katy Curd 6:27.741
5 Emma Wareham
Let's hope the weather is better for round three in Glen Coe!
Photos by Si Paton
Mon 14th May, 2012 @ 10:27 am
Comments