Remy Morton Signed For UR team
Win a Peaty's Complete Bicycle Cleaning Kit this issue in our FREE subscriber prize draw.
Hutchinson UR have got themselves a new young slayer in the form of Remy Morton. The young Australian will be joining a host of top international talent and sponsors as he ventures out onto the international circuit. Good luck for the coming season Remy.
The UR team has been invited to Indonesia by POLYGON Bikes to race the Asia Pacific Downhill Challenge and we are taking this opportunity to announce that the young rider Remy Morton AKA " REM DAWG" , 16 years old from Australia is joining the team.
Remy will be racing the full world cup season for his first year as a junior. On the behalf of the full staff, all the riders and the sponsors we would like to welcome him in the UR family.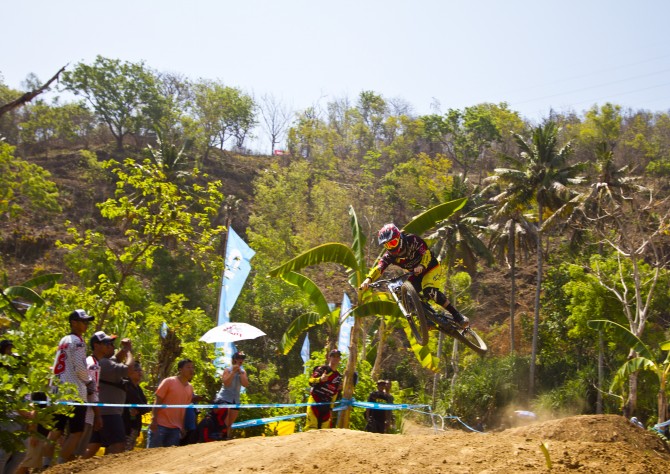 Remy is a versatile rider with the full package skills, motivation and style.
Despite his young age, Remy already has some great results winning 3 IXS cup in a row in the U17 category. At Crankworx Whistler, Remy won the Junior Canadian DH Open and was not even a junior yet!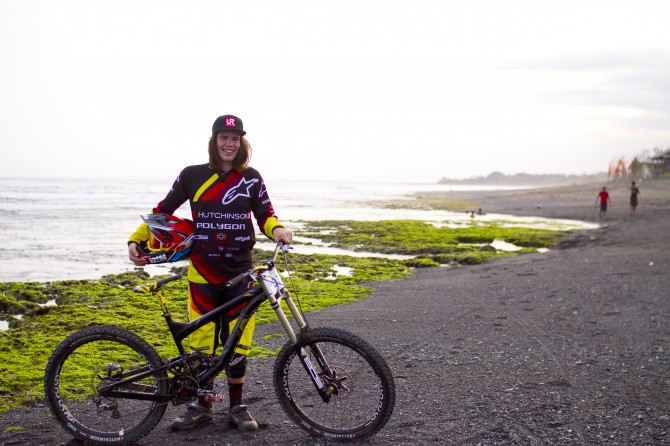 Remy Morton:
Being selected as a rider for UR team and riding POLYGON bikes was like a dream come true for me.
Coming into next year as a first year junior I was hoping I would be able to get some support but was defiantly not expecting one of most well know teams on the world cup circuit to offer me a position!
Its so awesome having Mick and Tracey as team mates as I've ridden with them for the past few years and being away from home doesn't feel out of place seeing as I'm with and around the same people as usual.
Its been so good coming to Indonesia for my first trip with the team meeting all the guys from Polygon and getting to learn about the company! Just this week I've already made so many memories and new friends!
I can't wait to see what comes in the next few years with the team and I'm sure there are many more great memories to come.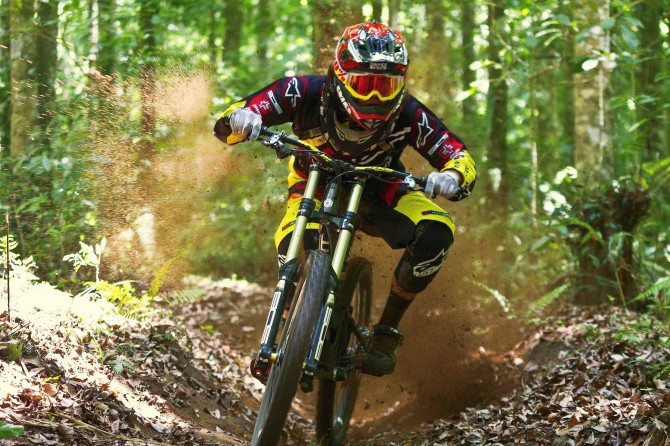 Mick Hannah , elite rider:
" I'm really happy to have Remy join the team. He is a lot of fun to ride with and has shown a lot of potential. I love the idea of mentoring the promising young riders coming through and I also know that Remy will really add to the team with his own personality and ideas! "
Fabien Cousinié, team owner / rider:
" The team has always tried to bring up young talent in the world cup scene and with Remy I feel really confident. Remy has for sure a raw talent, sick style and is a really relax kid but also he knows the real value of things.
Last year to be able to race in Europe, Remy has made real sacrifice not being able to train much because he was working 2 jobs at a time all winter to save money for this trip. So there is no doubt for me that if success comes he will appreciate it and keep his foot on the group and his bike sideways.
As a team owner this is something I appreciate as much as results. "
Featured in this Post
Comments