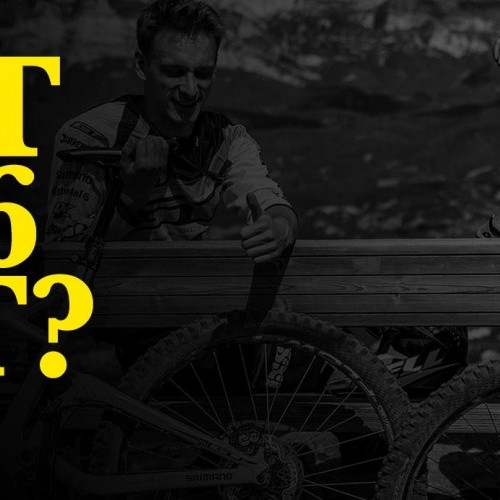 GT Bicycles Announces New 2016 Factory Racing Program
Wed 9th Dec, 2015 @ 6:30 pm
GT Bicycles has today announced an all-new Factory Racing program for 2016. After an incredible four year partnership with Atherton Racing, GT has assembled a new global race team consisting of proven UCI Downhill and Enduro World Series riders.
Tim Inall, Global General Manager for GT:

"GT has a rich history of top-level racing successes and a line of World Championship-proven bikes, the brand is extremely proud to have been associated with Atherton Racing Program since 2012. Now, however, we're ready for this next chapter in GT Factory Racing. We are excited to continue the momentum to form and manage a new team of accomplished riders from around the world."
GT's new roster of athletes are known for their successes both on and off the bike. The team will vie for both Downhill World Cup and Enduro World Series podiums riding the GT Fury and GT Sanction respectively.

Meet the Teams
Downhill
Brook MacDonald (New Zealand) – During his young career, MacDonald has achieved 18 top 10 positions including a podium spot at Val di Sole in 2015.
Sam Dale (United Kingdom) – A proven performer on the World Cup scene, Dale has had 19 top 25 positions and landed a podium spot at Lourdes in 2015.
Wyn Masters (New Zealand) – Masters, a fan favorite, has achieved race success both in his homeland of New Zealand and on the World Cup circuit.
Jackson Frew, Junior (Australia) – After wrapping up his Downhill season as the number one first year Junior, Frew enters his last year as a Junior with high expectations.
Enduro
Martin Maes (Belgium) – A young phenomenon, Maes has proven himself as one of the top riders to watch.
Anneke Beerten (Netherlands) – The reigning Queen of Crankworx, Beerten has climbed the podium 16 times during her illustrious Enduro World Series career.
Wyn Masters (New Zealand) – After placing third and showing his dual-threat strength at the Crankworx Enduro, Masters will also join the Enduro circuit.
Rachel Throop (United States) – After successfully proving herself within the United States Enduro circuit, Throop is ready to step onto the global stage.
The GT Factory Racing teams will be managed by Mark Maurissen (Belgium), a long time industry professional whose ties to GT go back to the mid 1990s. Most recently Mark was head mechanic for GT's Enduro team.
To learn more about GT, visit http://www.gtbicycles.com. Check out GT Bicycles on Facebook, Twitter, Instagram and YouTube.
Featured in this Post
Comments