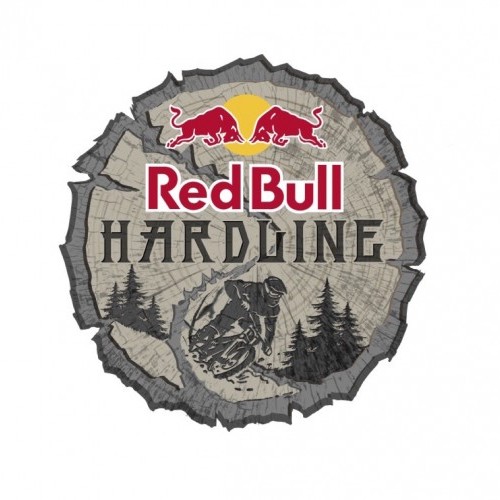 Red Bull Hardline 2017
Fri 22nd Sep, 2017 @ 9:30 am
It just gets tougher every year! Hard by name, hard by nature, Red Bull Hardline isn't an event for the faint of heart. Returning to the hills of the Dyfi Valley in Wales for the fourth consecutive year, the brainchild of visionary Downhill rider Dan Atherton was conceived to push the progression of the sport for both riders and fans.
"We have pulled inspiration from a variety of courses including motocross, BMX and dirt jumps"
The course he designed for the 2017 edition combines heart-stopping grades and rocky technical sections, punctuated with a 50-foot jump that will send the riders right off the mountainside and virtually over the heads of the spectators.
"We have worked hard to create a course that has helped to raise the profile of downhill here in the UK and is also recognized as one of the hardest courses in the world," commented Atherton, who has put months of work into building the course with his team. "The idea was to create a course that flows and suits riders from a range of disciplines, so we have pulled inspiration from a variety of courses including motocross, BMX and dirt jumps."
Watch Red Bull Hardline live from Dyfi Valley, Wales on September 24, exclusively on Red Bull TV.
Braving this beast of a course will be the world's best, and only the best: 20 standouts with insane talent. Will last year's champion, the extremely versatile British rider Bernard Kerr, be able to repeat? Or will this be the year for another star from the UK, Gee Atherton, to break the unlucky chain of crashes, mechanical problems and injuries that have kept him from winning one of the most iconic events in the sport? Factor in giant slab rolls, tight wood sections and those huge gap jumps – along with September weather as a wildcard – and the 2017 edition of the event will be epic.
Who can step up to match the Red Bull Hard Line challenge? Red Bull TV will broadcast the action free of charge, live and on demand, on redbull.tv on Sunday, September 24 at 7:00pm CEST. And get the latest on everything bike related on the Red Bull Bike Channel: redbull.tv/bike.
Red Bull TV is available on connected TVs, gaming consoles, mobile devices and more. For a full list of supported devices, visit this page.
Featured in this Post
Comments