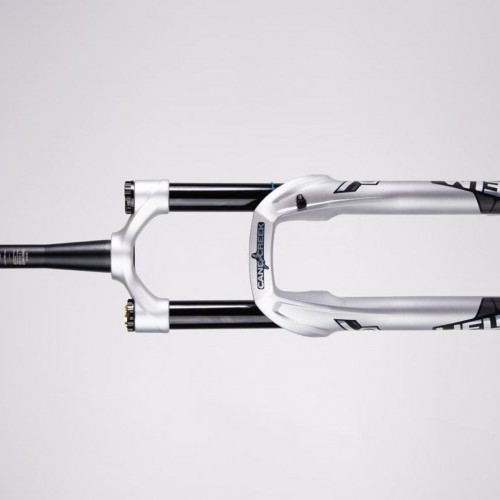 Cane Creek Cycling Components Changes Name to Coil Creek – Kind of
Sat 4th Nov, 2017 @ 9:30 pm
Win a Peaty's Complete Bicycle Cleaning Kit this issue in our FREE subscriber prize draw.
North Carolina based cycling components manufacturer Cane Creek Cycling Components has changed their name to Coil Creek for the month of November to coincide with the release of the HELM Coil 27.5 suspension fork.
"With the release of the HELM Coil 27.5 you can now experience the outstanding ride qualities of Cane Creek – excuse me, Coil Creek – suspension on both ends of your bike," said Brent Graves, president and CEO of Coil Creek. "I was riding the HELM Coil 27.5 and a DBcoil IL in Pisgah and the suspension worked so perfectly together, I came back to the shop, called everyone together, suggested we change our name and everyone agreed. What can I say? We love coils around here."
Coil Creek has a long history of innovation in the area of coil suspension going back to the revolutionary Double Barrel shock, released in 2005. Since that time, Coil Creek has continued to push the industry forward in the area of coil suspension with the DBcoil CS, DBcoil IL and, now, the HELM Coil 27.5.
HELM Coil 27.5 is optimized for 130mm to 160mm of travel, with the ability to be internally adjusted by changing the location of the spring perch [coil piston] on the travel-indexed compression rod. This procedure requires no additional parts or specialty tools.
"We've been so impressed with the feel and responsiveness of the coil fork, we started to ask ourselves how else we could use it? The next thing you know, we're adding coils to everything around here." said Sam Anderson, product manager for Coil Creek. "From there is was an easy jump to just say, 'what the hell, let's just change the name of the company.'"
HELM Coil 27.5 is available for purchase starting November 1 through official Coil Creek distributors, local bike shops or factory direct through canecreek.com.
And while the company will only be known as Coil Creek for the month of November 2017, they will continue their unrelenting pursuit of coil perfection far into the future.
Featured in this Post
Comments