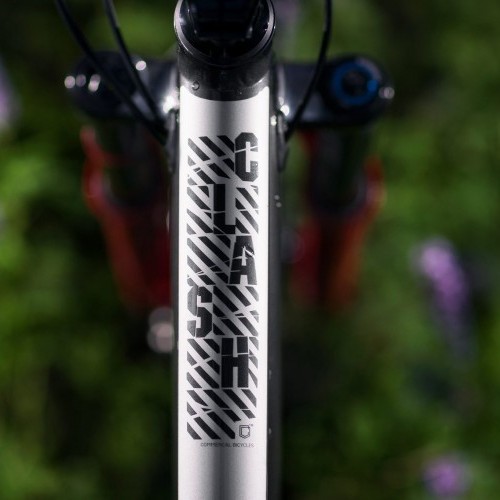 Commencal Clash: Your Personality
Wed 11th Jul, 2018 @ 9:30 am
Win a Peaty's Complete Bicycle Cleaning Kit this issue in our FREE subscriber prize draw.
When necessary, it knows how to be the good guy. Beautiful, charismatic, endearing, approachable, sociable, daring, dynamic, (faithful), committed, sensitive and robust. But deep down, this one is wild at heart. Aggressive, arrogant, impulsive, manipulative, resentful and stubborn.
We're not going to deny that it has a little air of the Furious about it and we believe that is definitely not a bad thing!
Like its big brother we have 27.5 wheels and its niche is versatility! Why simply ride enduro? You can get so much more out of the Clash, from a pedal with the kids through to full-on freeride…
Faithful to its rider, it adapts to the situation, whatever the terrain. A simple and effective bike, capable of anything!
A modern bike that has all the latest standards:
Metric shock 230*65
Boost
27.5'' wheels
2.6 maximum tyre size
The Clash utilises a concentric rear triangle pivot at the wheel axis. Connecting the seat stay and chain stay, the pivot uses big high-quality bearings (stiff, smooth & water resistant) from Enduro Bearings.
All this for what?
This positioning separates the brake forces and suspension function, which allows better control, shortens braking distances and reduces rider fatigue.
The position of the main pivot point has changed from previous models and is now lower and further back in comparison. It's designed specifically for more responsive pedalling and more aggressive braking. Acceleration and deceleration phases are more efficient and kickback during suspension travel is minimised for more comfort and shock absorption.
The kinematics have been reworked to accept air and coil shocks, both FOX and RockShox models. The frame incorporates 165mm of travel and is designed to accommodate a 170 -180mm fork.
Afterall, more is less and less is more…
As with all of our frames, we've paid special attention to the deformation points. In other words, we've strengthened these areas. We'd class the CLASH as a forgiving but precise bike.
Finally, starting with this 2019 range, all of our frames use Enduro Bearings. The Clash is the successor of the Meta SX.
How much more does one need?
Featured in this Post
Comments