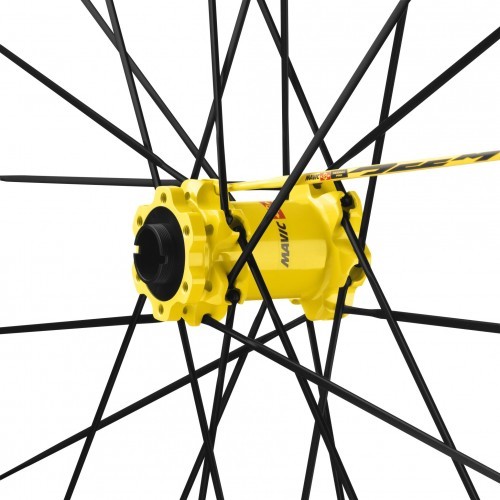 Mavic Wins 3 MTB World Championship Titles In One Weekend
Sun 25th Nov, 2018 @ 12:30 am
The EWS season has ended in the famous bike resort – Finale Ligure, on the Italian Riviera. Mavic won 3 World Championship titles this year, all on the Deemax Pro wheels featuring the new ID360 freewheel technology.
Sam Hill, Pro Men World Champion
Elliot Heap, U21 Men World Champion
Canyon Enduro Team, winner of the Team World Championships.
To win and Enduro race requires reliability and performance. To win an EWS series means you must have unquestionable reliability. The wheel that provides this is Mavic Deemax Pro.
A rider must chose his equipment wisely, knowing that you can not swap a wheel (or a rim) during the event. This means that the wheel set is a vital part of the equipment, where compromising is not an option. We've all seen a rider walking to the pits with an exploded rear wheel. That is how to ruin a good weekend, or your chance of becoming World Champion. 2018 EWS season video
Sam Hill won the series in convincing style, for his second year in a row. As a seasoned athlete, with 7 World Champion titles on his trophy shelf, he knows how to win. And he knows what equipment is required to win.
When Sam first rode the Mavic Deemax wheel, he said, "These wheels are amazing! I thought my other wheels were good, but these are noticeably better in corners' and over time, the reliability of the wheels became very apparent." Sam took the win on his very beautiful custom rig.
Elliot Heap, also on the CRC Nukeproof team, won the series after battling illness and injuries through the year. Elliott's skills on a bike are amazing to see. He is such a pleasure to watch ride.
Canyon Factory Racing team, had a great year, with Florian Nicolai in 3rd place overall, and Dimitri Tordo in 5th place overall. Along with the impressive Ines Thoma in 7th place in the Pro Women's, and the colorful shredder Joe Barnes in 24th, the team won the most points over the year, with speed and reliability. This result was made possible by having super reliable, and confidence inspiring product, including the Deemax Pro wheel sets.
The Canyon riders and Elliot Heap use Mavic Deemax Pro and XA Pro shoes. These shoes are known for their power delivery, comfort, protection, lightness, and impressive looks.
Featured in this Post
Comments