Just a few miles down the road from Silverstone, and in equally impressive surroundings you'll find Core Bike, one of the biggest trade shows in the UK. Here are some of our highlights from this years show.
Yeti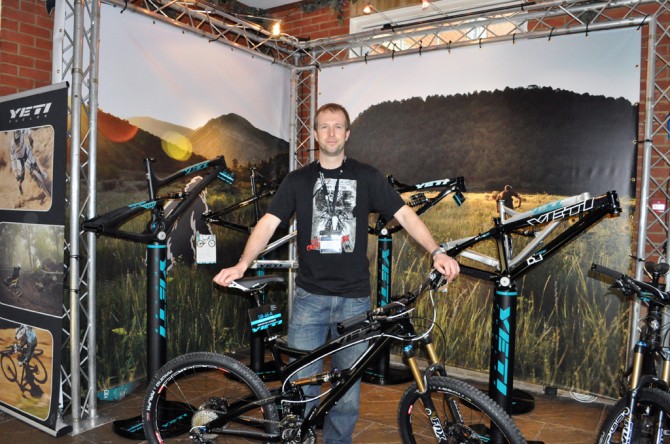 Scott Beaumont has got to be one of the hardest working people in the UK bike industry. As well as a busy race schedule and work with the Fourcross Alliance, Scott also attends all the major shows and enthusiastically promotes his sponsors. This year Scott has worked with Silverfish to create Yeti Racing UK. The team will take along its full pit set-up to all races it attends throughout the UK and Europe and in addition to Yeti frames, the team will also use Formula Brakes, Race Face components, SDG saddles and e13 chain guides.
Race Face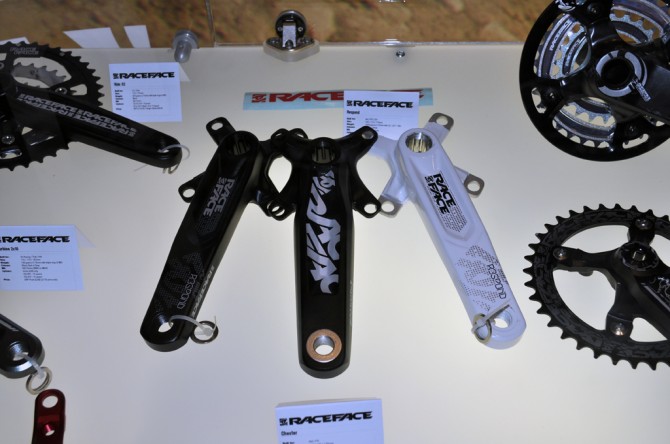 The worst and best news from last year had to be the collapse and subsequent re-launch of Race Face. They're very much back and in business. The big news with regards to their cranks is that the whole range has been put on a diet to get the weight down as low as possible, whilst still keeping the strength they're famous for.
Pivot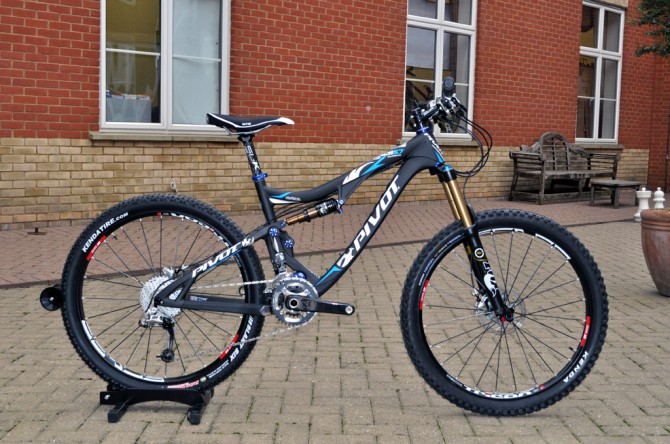 There was a lot to love over on the Pivot stand. We loved the Mach 5.7 when we tested it last year, and now there's a carbon version we're falling in love all over again. Keeping up with the times the 5.7 is now also available in a 29″ wheel version. We can't wait to get our hands on the Phoenix DH, but for now we'll make do with watching Bernard Kerr and Wyn Masters pinning it on them on the World Cup circuit.
POC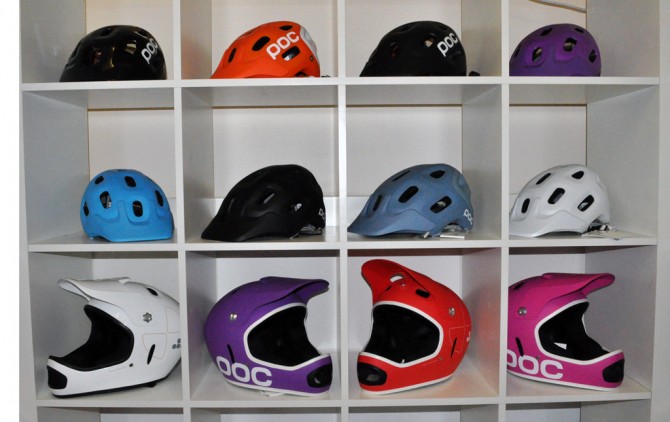 POC Sports have got a new UK distributor with 2Pure. The POC display was the brightest display across the whole show with the range of Trabec trail lids and cortex dh helmets. New for this year is VPD 2.0 padding across the POC range of body armour. POC's first batch of pads were already pretty flexible, but the new range is even more bendable, especially in cold conditions, giving you a comfier fit whilst keeping the same levels of protection.
E*Thirteen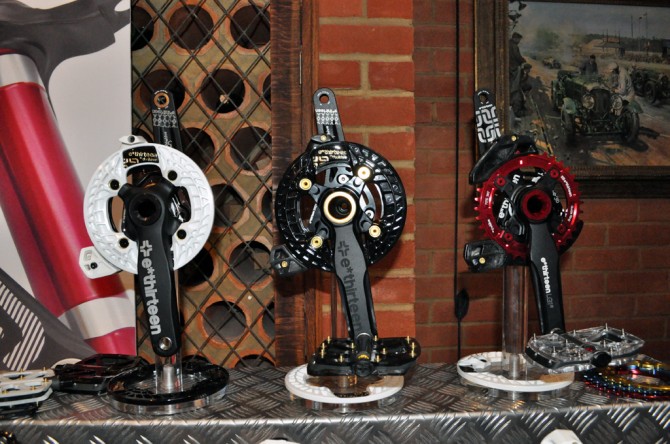 E*Thirteen chain guides were revolutionary when they were first released. With innovation like that they were never going to stick to just one area, and so the company expanded. So now you can have matching cranks and pedals to go with your chain guide. Whilst being pretty lightweight the LG1+ pedals also feature a polycarbonate wear plate, made form the same material as the bash guard, which as anyone who has ever run one will know, is great at taking harsh impacts. The wear plates are interchangeable so after a rough season you can get a new set and you've pretty much got a new set of pedals. The wear plates are held in place by the pins, which come in two different lengths, or you can fit a blank pin, depending how you like to run your pedals.
Head over to our facebook page to see more photos from the show, and while you're there don't forget to give it a like!
Wed 1st Feb, 2012 @ 7:17 pm
Featured in this Post
Comments